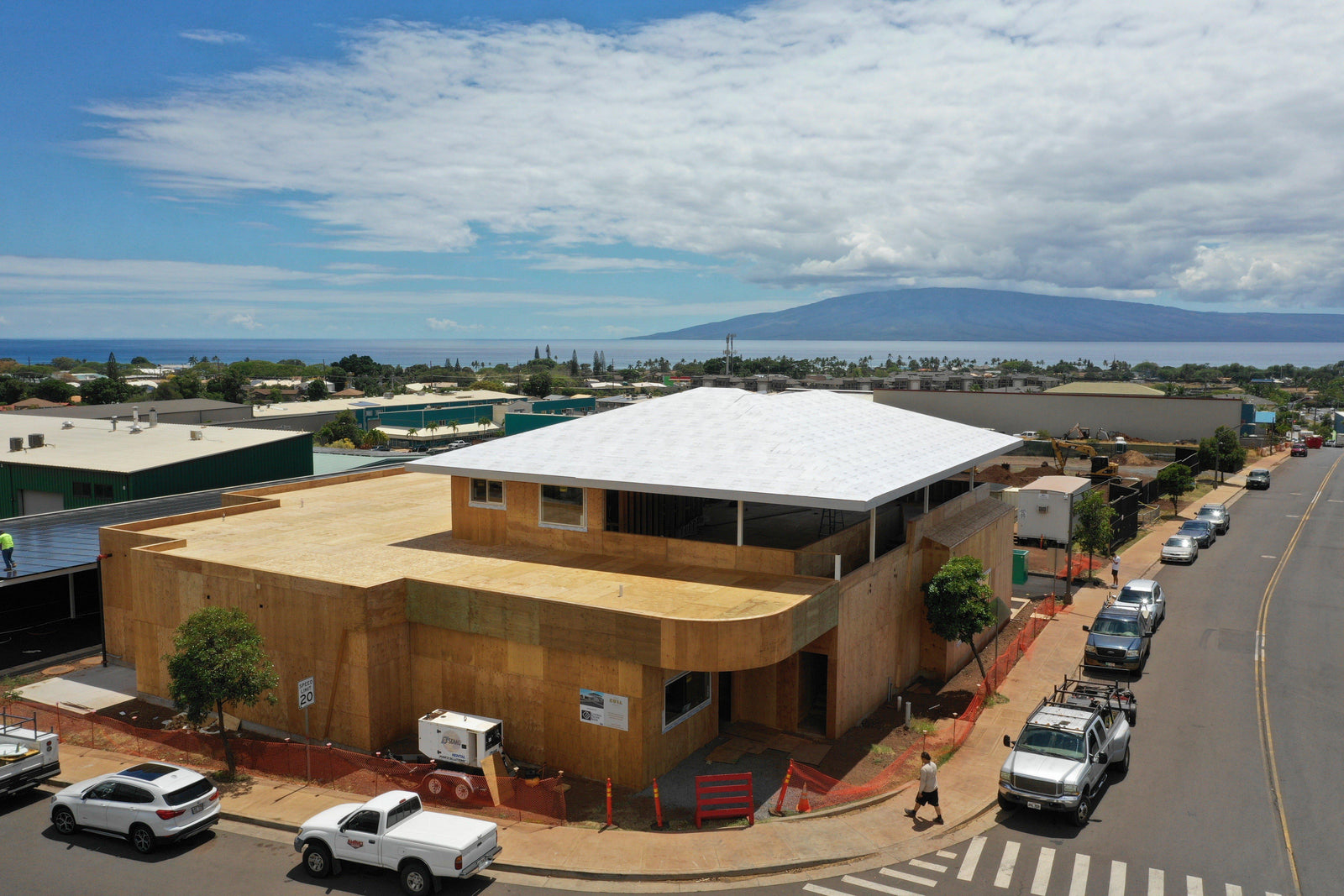 Progress at our Lahaina factory is moving along quickly thanks to all our hard working teams! The framing, construction, electrical, fire protection, air conditioning, factory engineering, PV Micro Grid, and mechanical teams have been working through the weekends to get our factory up and running as soon as possible. Structural framing of the factory is complete and all utilities are being rapidly roughed in.
An unobstructed view of the island ofLānaʻi can be seen from the event Kuʻia Pavilion. The newly installed solar panels that cover the parking lot can be seen in the foreground. 
We are excited for guests to enjoy the stunning views of the West Maui mountains seen from our open air event Ku'ia Pavillion.
A Record Breaking 
Summer Harvest Continues...
It is a colorful time of year at our Lahaina farm. As we are nearing the peak of our summer harvest and we are already seeing record breaking numbers. 
Our first 2019 harvest began in April and will continue through the summer as each tree has a variety of pods in different stages of ripeness. Last week we collected over 3,000 pods, which is more than we have ever collected in one single harvest, and 150% more than we collected at the same time last year!
This summer's harvest numbers are especially encouraging considering the devastating fire and wind damage our trees experienced last August. As each field matures we continue to collect harvest data which allows us to see the yearly growth, and forecast what next year will hold. 
We are predicting that our next round of harvesting in June will be our largest harvest of the summer, and the biggest in the history of our farm. Overall, we expect to see double the total volume of cacao as last year. 
A big mahalo to our dedicated farmers and team members for coming together for a fun day of harvesting!