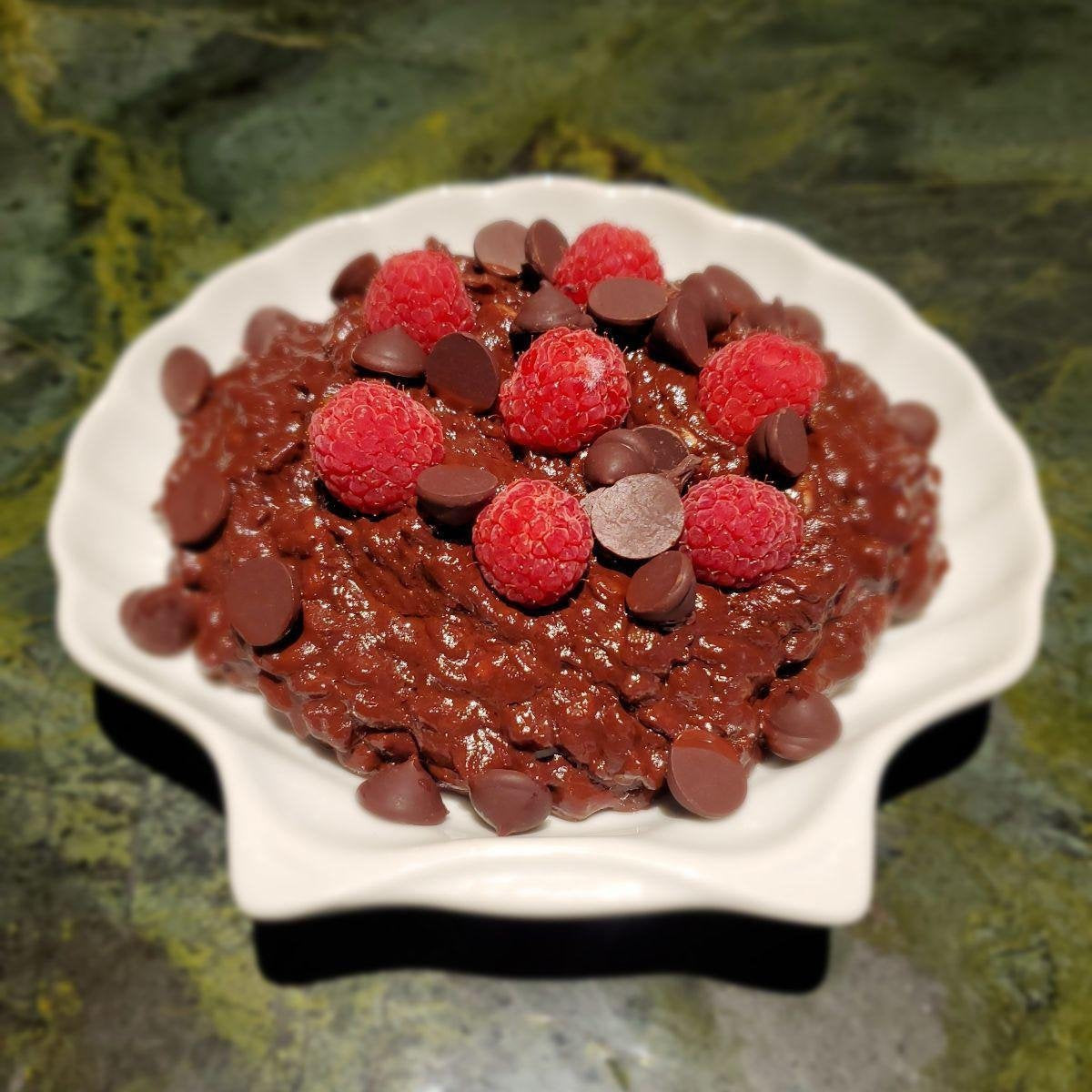 If you've been looking for an excuse to level up your dessert game, this is it. Our CEO Dr. Gunars Valkirs spent last weekend developing this unique and delicious treat! See below for the recipe.
We recommend using our 65% Dark Chocolate Baking Drops for the best results. But feel free to experiment any variety of our flavored drops! This would also taste delicious with our Dark Milk Chocolate Baking Drops.
Maui Ku'ia Chocolate Risotto Recipe
Ingredients:
2 tbsp unsalted butter
1/2 cup arborio rice
2 cups milk
2 tbsp sugar
1 cup Maui Ku'ia 65% Dark Chocolate Drops
Variety of garnishes such as fruit, nuts, or more chocolate drops
Directions:
1. Melt butter in a sauce pan, add rice and stir over medium low heat for a couple of minutes until translucent.
2. Add a cup of milk and stir until the milk reduces.
3. Add sugar and stir continously as the milk evaporates.
4. Add another 1/2 cup of milk and continue stirring. Add a second 1/2 cup of milk and continue stirring while liquid reduces. Rice should be al dente.
5. Add Maui Ku'ia chocolate drops. Microdrops will melt faster. Continue stirring over low heat while chocolate melts until the texgure is to your liking and remove from heat.
6. Liqueurs such as Grand Marnier or Amaretto can be added at this time and mixed in to taste. Serve hot or warm with garnish of your choice. Can be served at room temperature or chilled as well but flavor is best if served hot or warm soon after preparation.
We hope that you have been enjoying our Ku'ia Recipe Series during your time at home. We would love to hear from you, as well! Tag us on photos of your chocolate recipe endeavors on Instagram and Facebook! And of course, feel free to send us any of your own recipes using our chocolate.