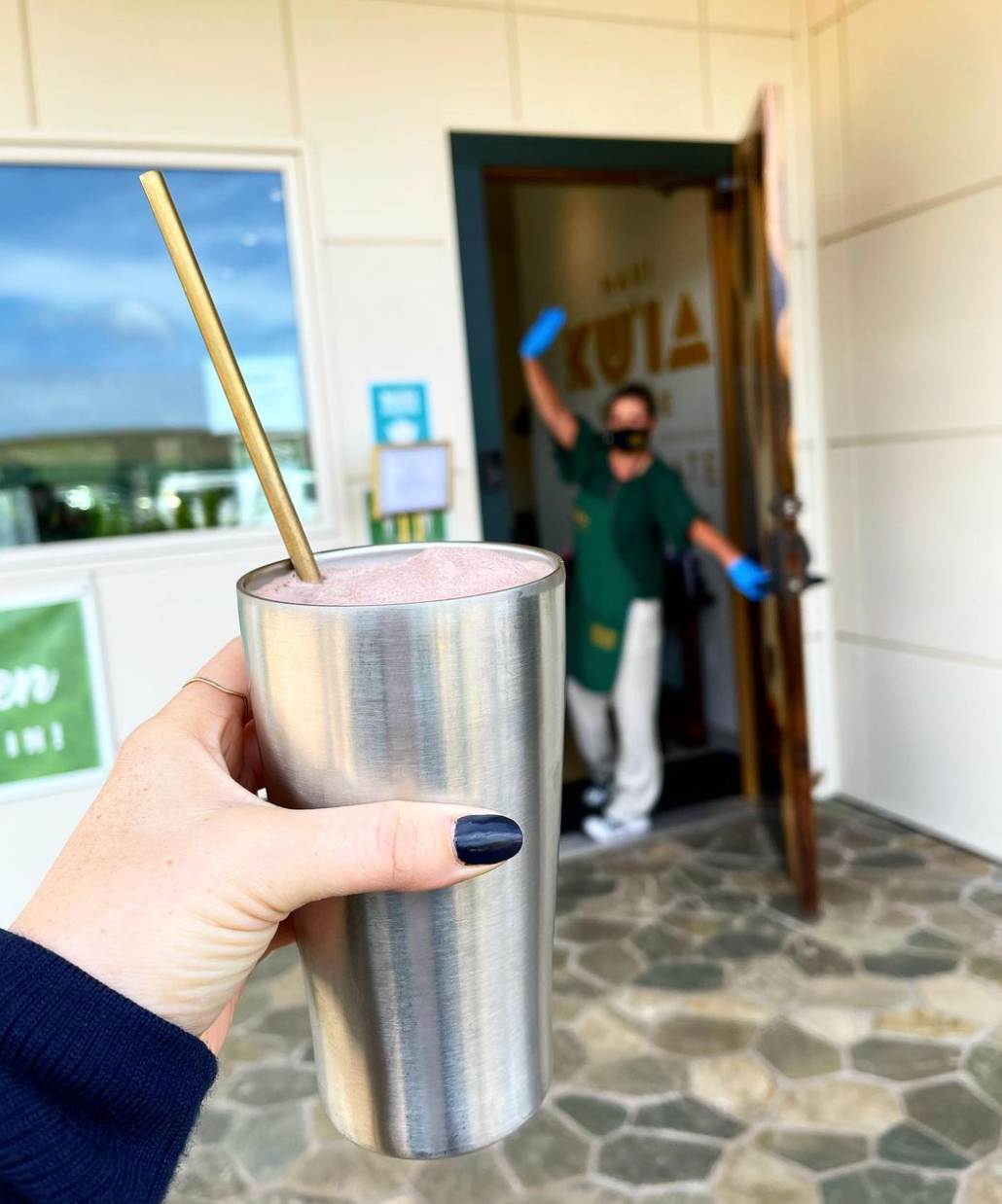 Happy St. Patrick's Day! To celebrate, I'm going to share my go-to peppermint milkshake recipe with you, using Ku'ia dark chocolate. There are a couple of ways to get a great peppermint milkshake, so I'll share all of my tips and tricks.
We make a delicious version of this in our Cafe for seasonal holidays! The recipe below is exactly how we make them in store. You'll need to make some chocolate sauce beforehand to incorporate into this recipe.
INGREDIENTS:
2 oz Ku'ia Dark Peppermint Chocolate Sauce (about 2.5 tbsp)
6 oz Almond Milk
7 oz Fior Di Latte Gelato
DIRECTIONS:
Add everything into a blender and mix on low for 30-40 seconds and finish on medium for 10-20 seconds or until gelato is blended.
Now that we have the basic recipe down, let's talk about substitutes:
+ Peppermint Chocolate
If you don't have peppermint flavored chocolate, add in a handful of fresh mint leaves. You can also try adding a couple drops of food grade peppermint oil.
+ Chocolate Sauce
Sometimes I am craving a shake and don't have chocolate sauce on hand. I just throw in a handful of chocolate drops or about 1.5 broken up chocolate bars and a splash of boiling water into a blender then blend for a few seconds. You want it to be as thick as possible, so try to add just enough hot water to melt the chocolate but not enough to make it watery. 
Want to try making chocolate sauce with our recipe? Click here.
+ Almond Milk
No problem! You can use whichever type of milk you prefer.
+ Gelato
Ice cream will work just fine. I love using Häagen-Dazs.