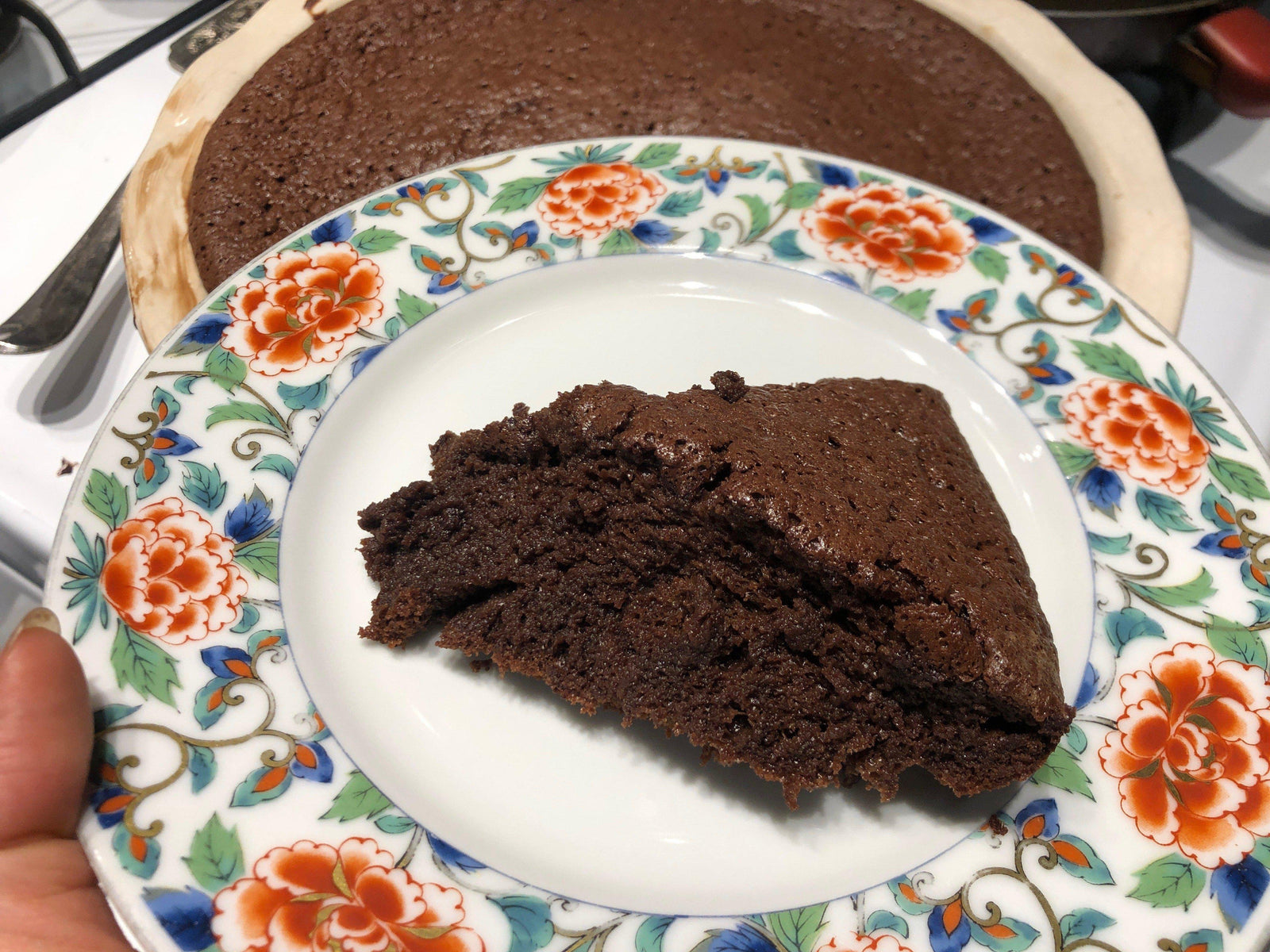 I have always been obsessed with intense, dark flourless chocolate cake...so I am very pleased to be able to share this delicious dark chocolate torte recipe with you. 
This recipe is something that I altered from the Food Network. It is really simple, but it does require a hand-held mixer. But it is worth it, because it is so yummy! Your friends and family will be thoroughly impressed with this recipe, trust me. 
____
INGREDIENTS:
1.5 sticks of butter
1-1.5 cups of Ku'ia dark chocolate
6 eggs
1/4 cup sugar
pinch of kosher salt
_____
DIRECTIONS:
1. Preheat oven to 350 and butter a 9in round pan (or springform pan)
2. Combine butter and chocolate in a double boiler and stir constantly until fully melted and combined. This can also be done in the microwave, but just microwave it for 10 seconds at a time and mix in between each interval.
3. Combine eggs, sugar, and salt in a large mixing bowl and beat with mixer on medium high until pale and thick, about 5-8 min
4. Gently fold the chocolate/butter mixture into the eggs/sugar/salt mixture
5. Pour batter into pan and bake until the top is no longer shiny and barely jiggles, between 35-45 minutes. Transfer to rack to cool. 
_____