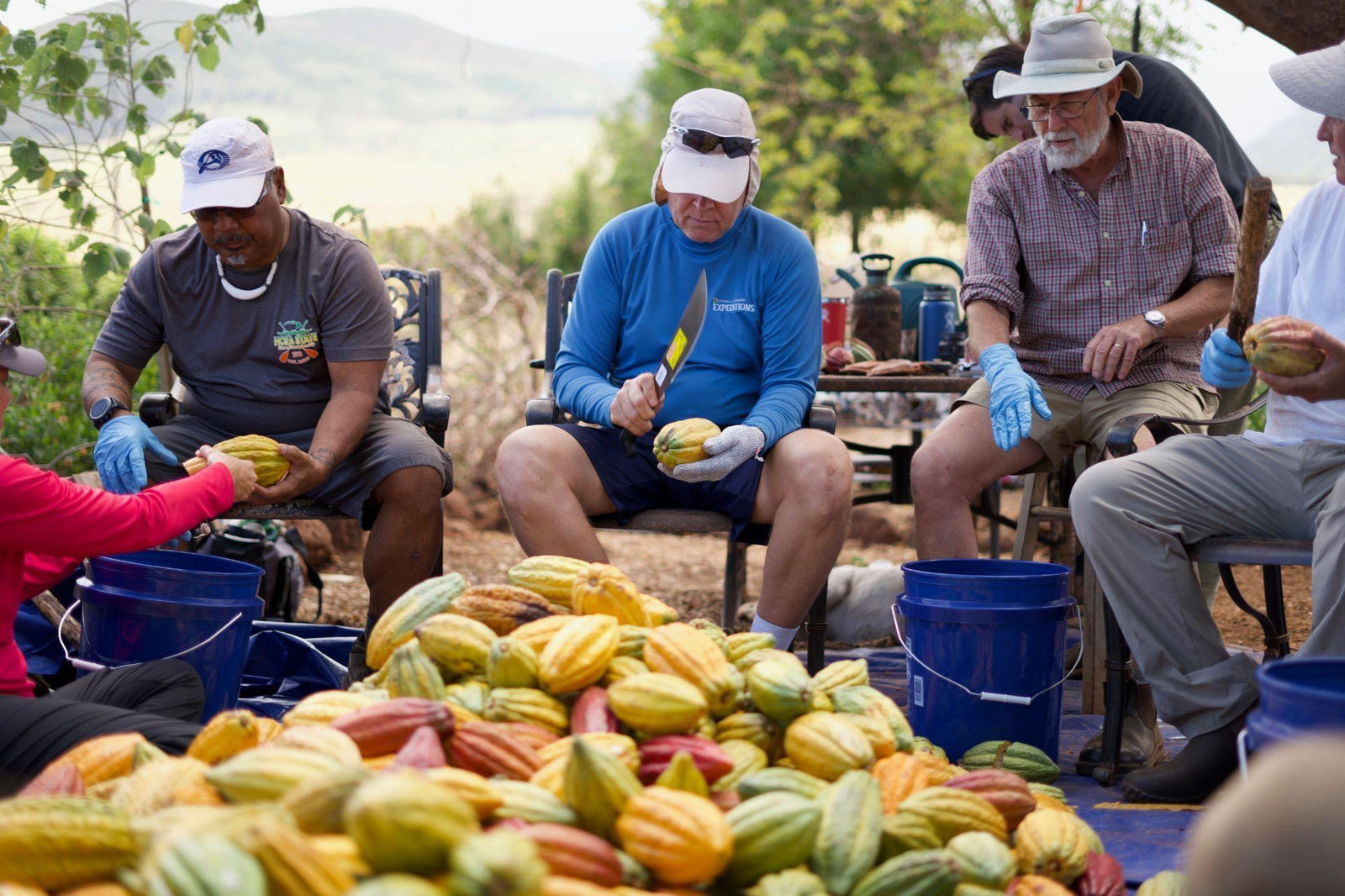 Have you ever wondered what happens during the Cacao Farm Harvest? Lahaina News covers our Lahaina Farm's second harvest. 
"Maui Ku'ia Estate Cacao is located on the leeward side of the West Maui Mountains in the Ahupua'a of Ku'ia, covering 50 acres of former sugarcane land leased from Kamehameha Schools....
...Ripe pods are cut off the tree by hand pruners. The pods are cracked open, and the seeds and fruit pulp are removed and batched together in wooden boxes.
The boxes are covered with banana leaves and left to ferment over the course of a week, with regular turning of the fermenting mass to keep the process going.
Once the ferment is complete, the beans are dried on racks to less than seven percent moisture content for long-term storage.
Cocoa beans are the starting material for making chocolate, so the flavor development that occurs during fermentation and drying on the farm is critical to the quality of the cocoa beans and finished chocolate.
Maui Ku'ia Estate Cacao is proud to have regenerated the land in recent years, tending to sustainable cacao from seedling to harvest-ready pod. The trees were harvested for the very first time in April 2018.
The venture now has approximately 6,000 to 7,000 cacao trees set across 20 acres, expanding to 50 acres in the near future.
Production of Maui Ku'ia Estate Cacao will scale up over ten years. MKEC Inc. will initially rely upon cacao grown on farms in Ecuador and in the rainforests of Amazonian Brazil."