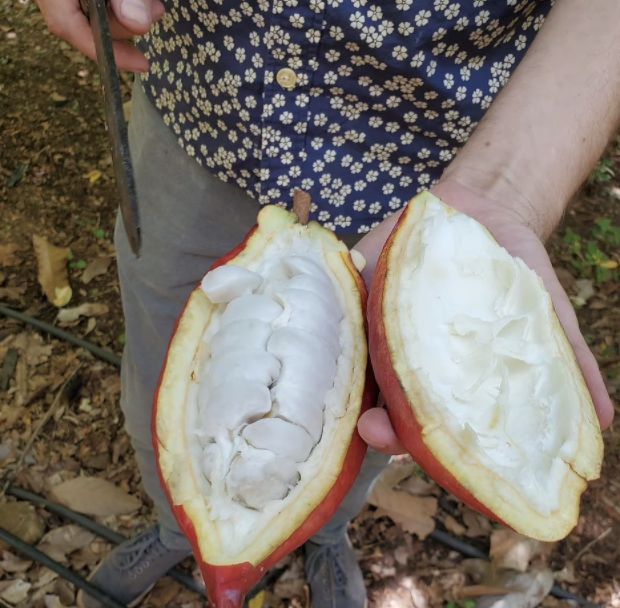 Pandora Amoratis at Dailymail.com visited Maui Ku'ia Estate Chocolate for one of our super fun Cacao Farm Tours. She first went to our chocolate factory to park and get acquainted with our team. From there, she took about a ten minute drive from our factory to our cacao farm, and she shared what she loved about her time with us:
"If you're planning a visit to Maui, don't miss a trip to the Maui Ku'ia Estate for some world-class chocolate. 
More than 8,000 trees spread across twenty-plus acres make up the estate.
Before hitting up the gift shop for the tastiest souvenirs on the island, take a guided tour of the lush cacao farm that provides the raw material for their product. 
Maui Ku'ia Estate's chocolate is produced on site at their state of the art Lāhaina factory, the largest in Hawaii.
After the tour, indulge in a 9-piece chocolate taste-testing that includes unique island flavors found only on Maui."
____________________________________
Read the full feature from The Daily Mail.