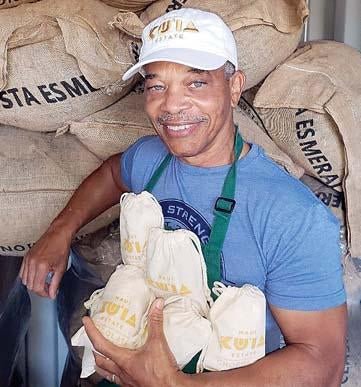 This weekend, The Maui News published an article about the launch of our new cooperative program Chocolate Laulima. MKEC will be partnering with local nonprofit organizations to sell specific chocolate gifts and products. Forty percent of the sales will be donated to the specific organization of the purchaser's preference. While many traditional fundraising events have been canceled due to Covid, this will serve as a great way for local nonprofits to continue to fundraise.
____
"In a time when businesses and nonprofit organizations alike are struggling to stay afloat, Maui Ku'ia Estate Chocolate is launching an innovative program: one that gives back to the community with every sale. This cooperative program is called Chocolate Laulima, meaning 'many hands working together.'
MKEC Founder and CEO Dr. Gunars Valkirs developed the program as a way for both the chocolate factory and Maui nonprofits to benefit, in spite of the limitations imposed by COVID-19. Through Chocolate Laulima, supporters to Hawaii nonprofits can go to MKEC's website and order bags of 50 or 25 5-gram individually wrapped chocolate pieces for $50 or $25 per bag (plus shipping). Under MKEC's Chocolate Laulima program, the total amount for each bag sold is split 60/40 — 60 percent (or $30) is retained by MKEC and the difference of 40 percent (or $20) is returned to the nonprofit. As an example, if MKEC sells 1,000 bags of the $50 bags on behalf of the nonprofit, the nonprofit will receive $20,000 in donations from MKEC."...