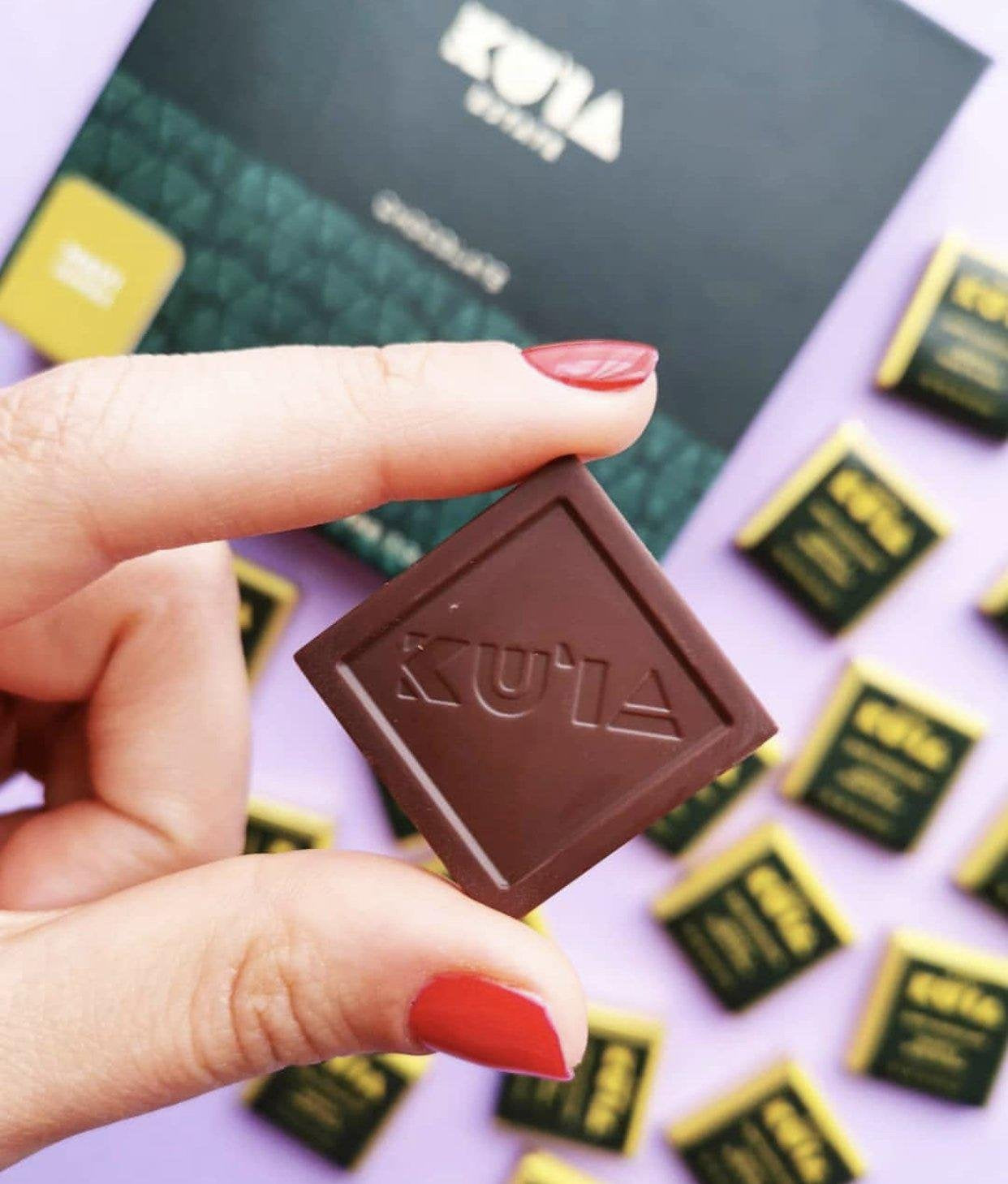 We are thrilled to share this amazing review from one of our favorite Italian Chocolate Aficionados Sharon Terenzi of The Chocolate Journalist.
"About 8.000 miles, 24 hours and €1.200 to fly from Italy to Hawaii 🇮🇹✈️🌴
Or I can just put chocolate in my mouth and close my eyes for a sensorial journey without leaving my bed.

World-renowned cacao consultant Daniel O'Doherty from @cacao_services_inc was kind enough to send me the chocolate that he is helping develop in Hawaii. Giving him my home address was a no brainer.
@mauichocolate is a new bean-to-bar chocolate brand launched in 2020 that sources fine cacao both from Hawaii and around the world (Brazil & Ecuador) and makes chocolate in an environmentally-friendly factory that is 100% solar powered. Not only that, but 100% of net profits are donated to charity 💰❣️

If this sounds too good to be true, trust me it is. I spent one hour video chatting with Daniel, asking him all the details. And also on the Maui Chocolate's website you can find a ton of info that answer all your questions (I highly recommend you check out their Business Strategy page).

Why am I blabbering so enthusiastically about this? Nothing sponsored or paid for. But I tasted the chocolate 20 minutes ago, and oh ladies and gentlemen, is it worth your attention 😋🍫

It's the first time I receive a box of minis (or more professionally called "napolitains"), and I like the idea that these are already a one-bite size and leave no leftovers behind. A nice break from the typical chocolate bar. But now let's get to the delicious part.

This chocolate is incredibly complex and entertaining, leaving no room for boredom. As always, I started writing down the tasting notes as soon as I put the chocolate in my mouth. Dear Lord, I couldn't stop writing! Cream, vegetal, caramel, whisky, brown and red fruits, green banana..... At one point I just stopped writing and focused on simply enjoying the journey, as it was so much fun 🍮🌱🍌🥃🍒

Anyway, I will stop now and let you be the judge when you taste it.
Let me just finish by saying that you can savour the years of experience, expertise and passion for cacao in every bite.

Will you give this a try?"