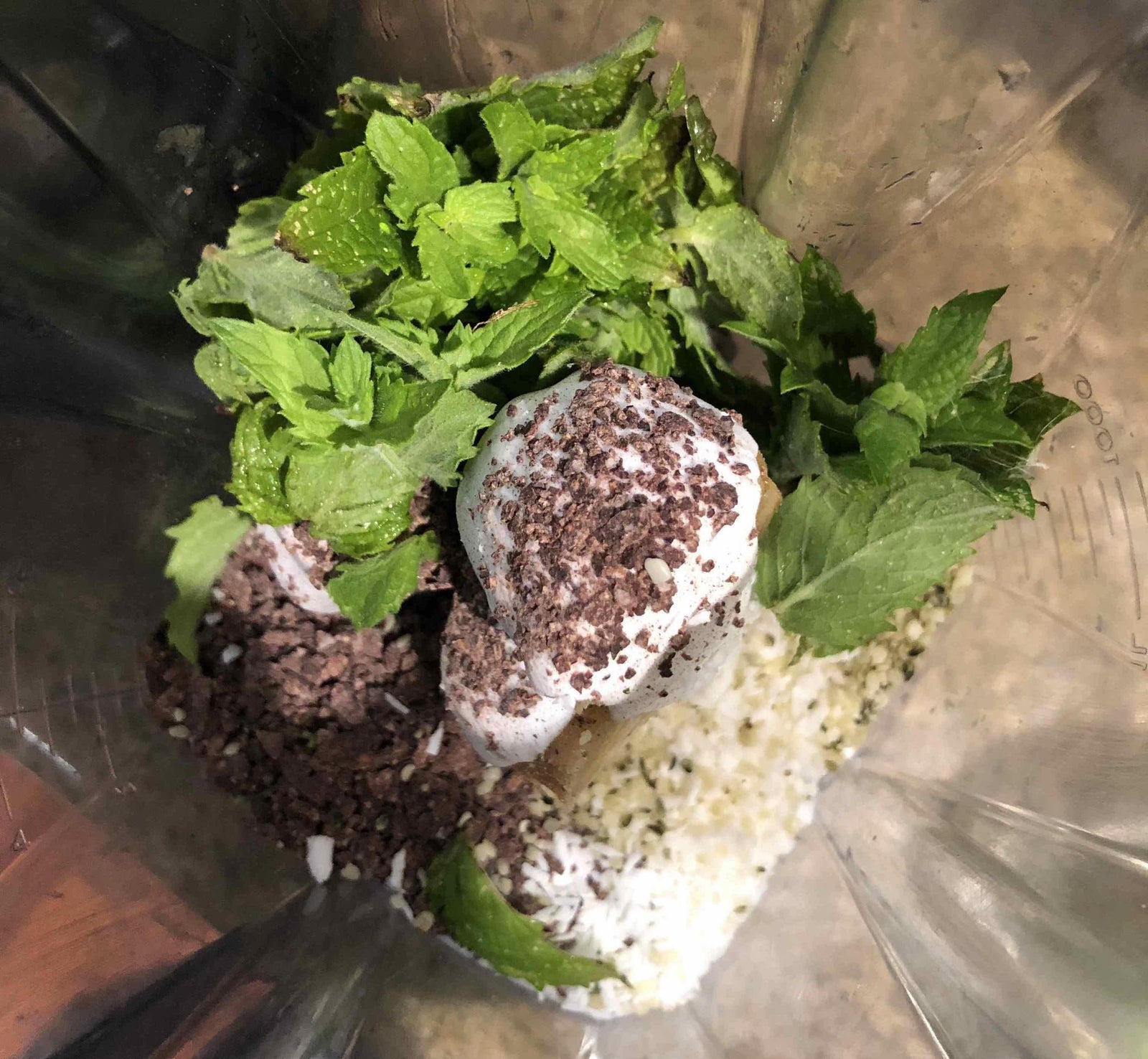 This is a photo of the inside of her Vitamix.
Ashley, our Sales & Marketing Manager, has been on a smoothie spree. Her favorite local smoothie shop, Choice Health Bar, makes an amazing mint chocolate smoothie called "The Chronic".
With a little inspiration from her favorite spot, she put together a quick recipe for you to try. It tastes a bit in between a coconut smoothie and a mint chocolate milkshake.
Mint Chocolate Smoothie Recipe
Just throw all of the ingredients listed below (with portions to your preference) into your blender and enjoy!
Frozen Bananas
Coconut Milk (I used full fat)
Fresh Mint
Hemp Seeds
Ground Flaxseed
Cacao Nibs or Cocoa Mass*
*Depending on how crunchy you want your smoothie to be! I used cocoa mass for a smoother finish, but the nibs give a nice little crunch.