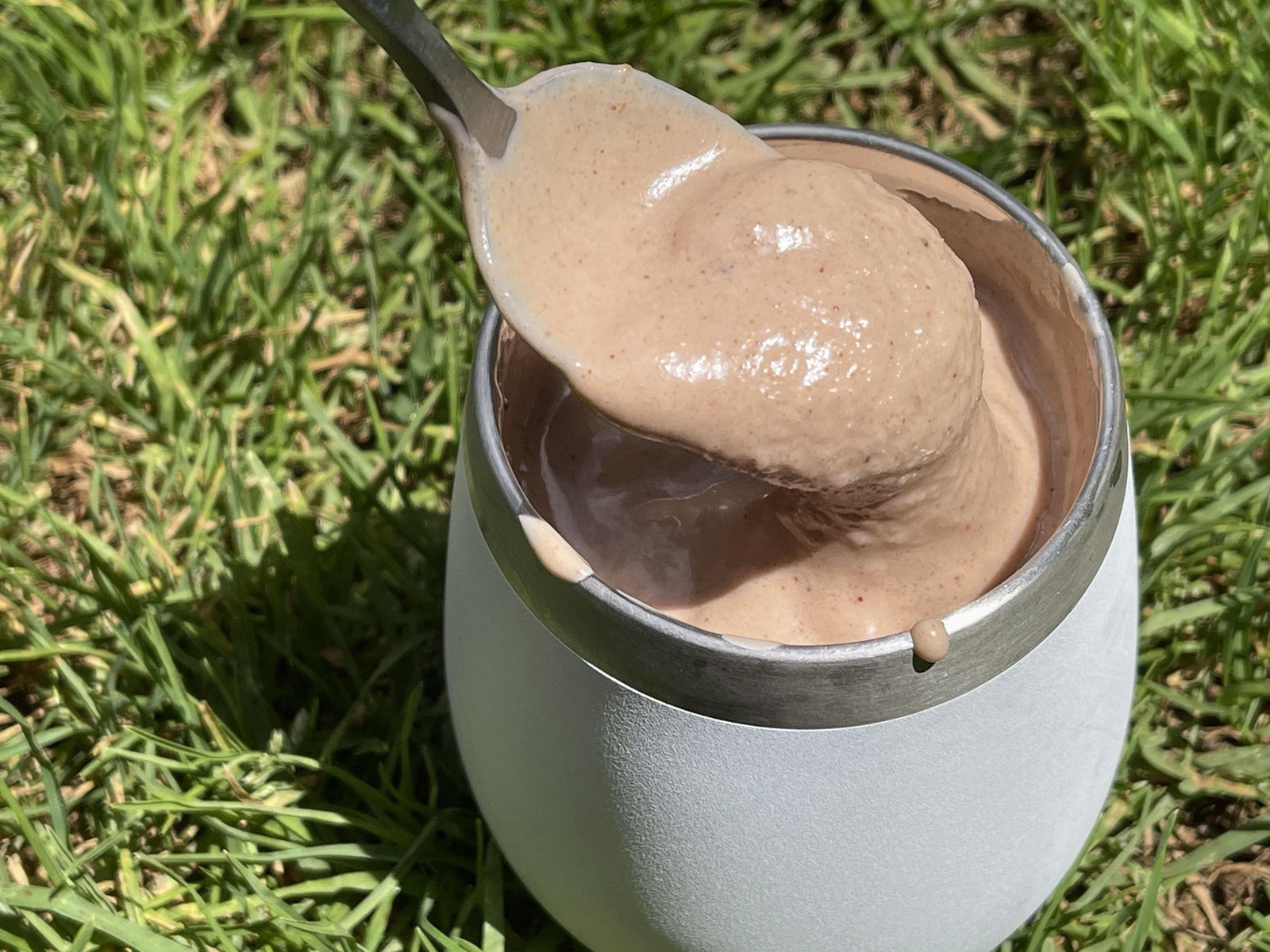 This recipe uses Maui Ku'ia Chocolate Sauce. 
Maui Ku'ia Chocolate Nice Cream with Peanut Butter
This peanut butter and chocolate nice cream is a healthier and easier-to-eat version of ice cream. Its consistency is halfway between soft serve and a milkshake. Makes 2 servings.
Ingredients:
5 frozen bananas
2 tbsp Maui Ku'ia Chocolate Sauce
2 tbsp peanut butter
About 1/2 cup macadamia nut milk (or any milk of choice)
Directions:
1. Cut up frozen banana and add to blender with all of the other ingredients.
2. Blend on low and slowly increase - you may need to pause the blender and mix it periodically.
3. Add milk until you get your preferred consistency.
4. Enjoy!