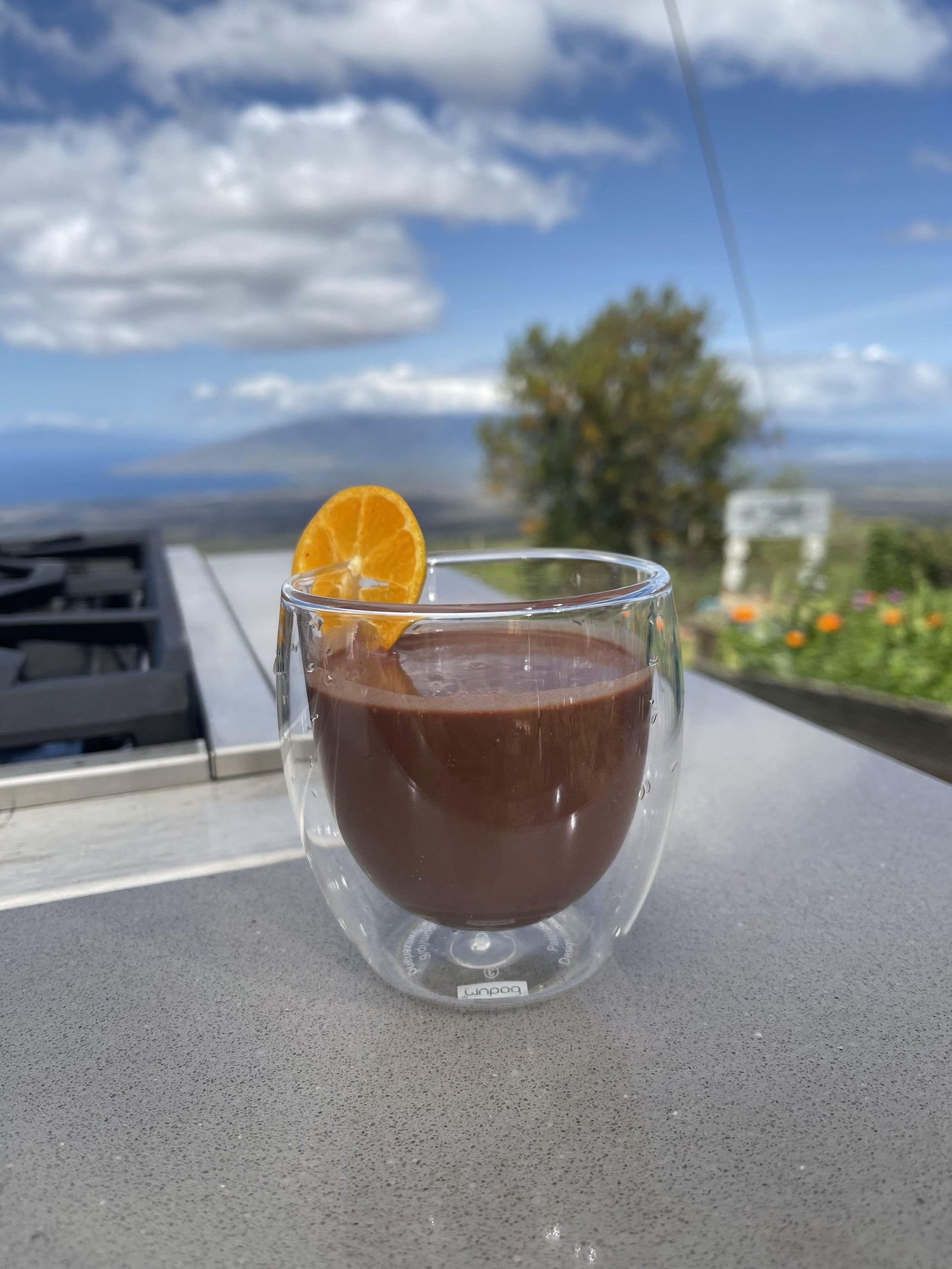 Maui Ku'ia Chocolate Calamansi Margarita Recipe
Our recipe for the ultimate twist on a classic cocktail. This recipe calls for 2 oz of our Maui Ku'ia Dark Chocolate Baking Drops, but feel free to sub in Maui Ku'ia Dark Calamansi Chocolate Squares.
Ingredients:
6 oz almond milk
1 oz fresh calamansi juice
2 oz Maui Ku'ia Dark Chocolate
2 oz blanco tequila
Directions:
1. Heat almond milk in saucepan on low while stirring. Warm it to the point just before it begins to form bubbles.
2. Add in chocolate all at once and whisk until fully melted.
3. Bring back up to heat just before bubbles form while whisking continuously to prevent scorching. Remove from heat.
4. Let mixture cool then store in fridge until it becomes cold.
5. Mix cold mixture with calamansi juice and tequila and serve.