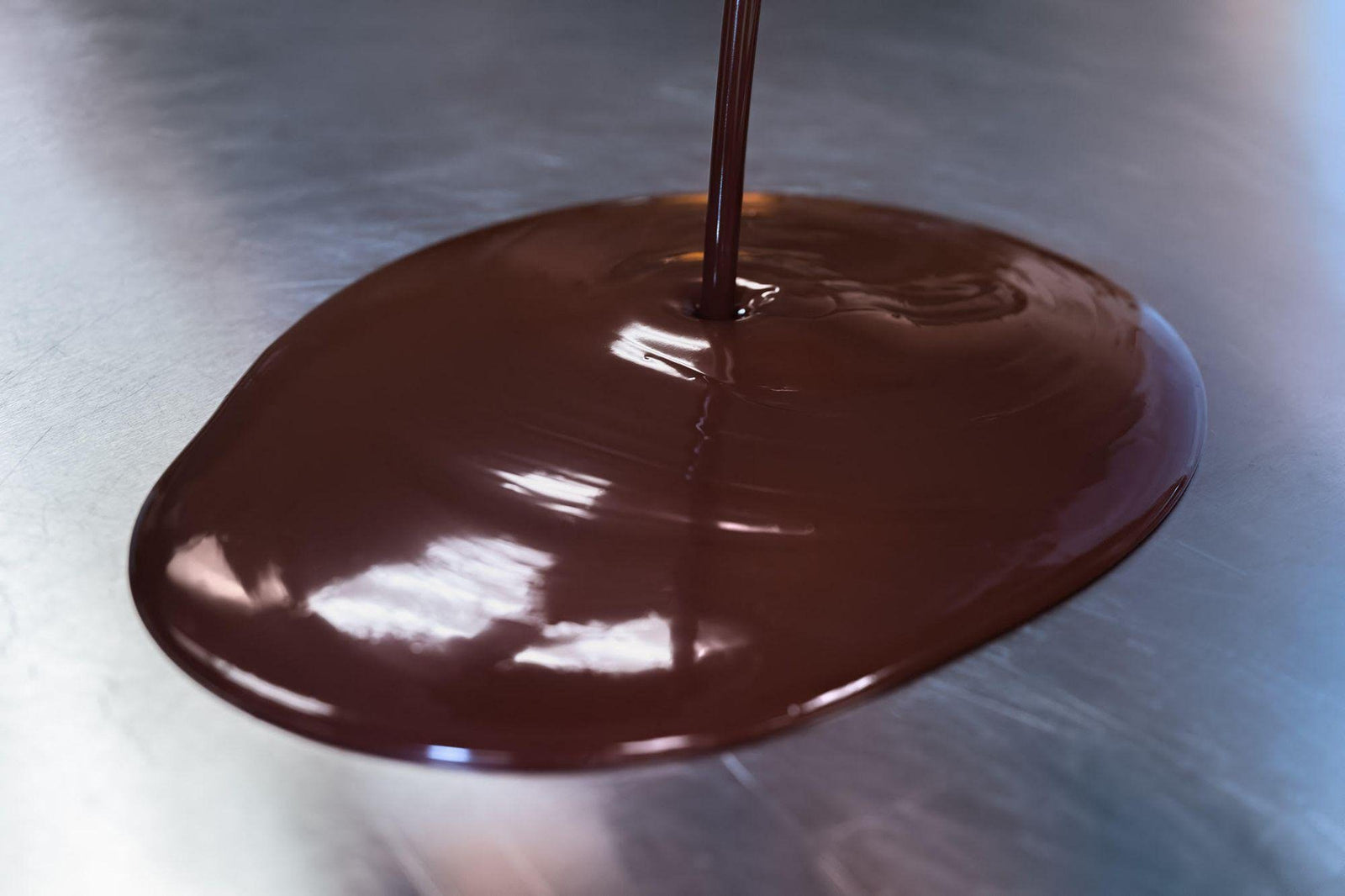 Maui Ku'ia Chocolate Sauce Recipe
Here is our recipe for fool-proof chocolate sauce that comes out perfect every time. The actual amount of chocolate and water used doesn't matter as much - just make sure the proportions are 1:1.
Ingredients:
300 grams Maui Ku'ia Chocolate Baking Drops
300 grams water
Directions:
1. Bring water to a roaring boil.
2. Remove from heat and add in all the chocolate at once and whisk until the chocolate is fully melted.
3. Bring back to medium heat while whisking continuously to prevent scorching.
4. When the chocolate starts to thicken and just starts to bubble when not whisking, stop whisking and take pan off heat.
5. Let the sauce cool at room temperature until it is no longer warm. Store it in the fridge for up to 6 days. It will firm up a bit in the fridge, so just use a spoon to scoop out what you want to use and you can easily heat it up again in the microwave or on the stove top on low.