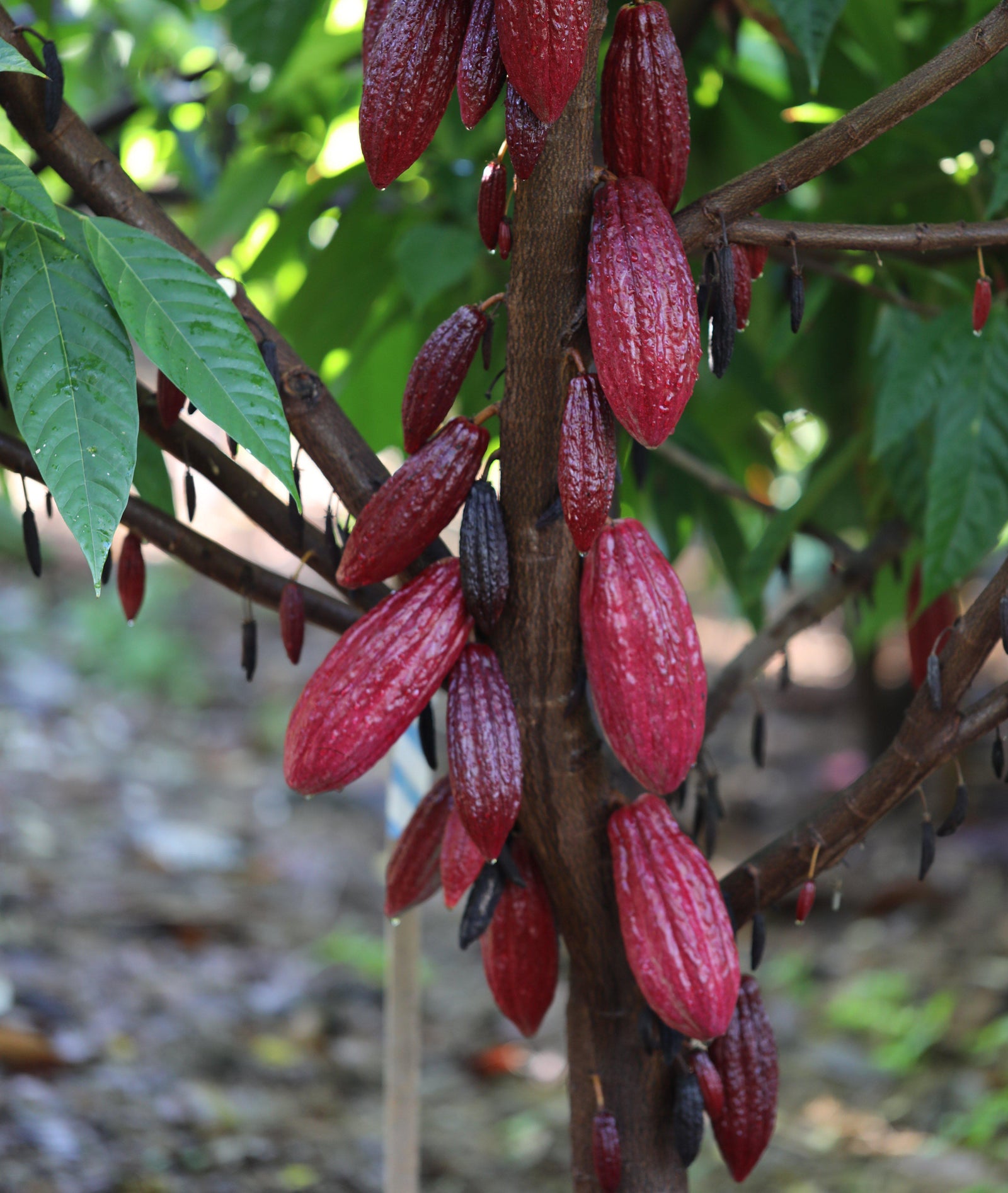 This will be our first harvest since the Lahaina fire that damaged our cacao trees. The cacao fruit is showing signs of substantial growth as we expect a successful spring harvest this year.
We are preparing for our first spring harvest, which will begin in early April.
Photo: Nikki Falk
Our cacao trees are showing signs of resilience and development, and this spring's harvest is looking promising, as is our expected second harvest later in the summer!
Photo: Nikki Falk
Mahalo to our Dedicated Team! 
David McPherson our Cacao Farm Manager and his team of cacao farmers Palani Wright, Andy Baltonado, and Joe Ward have demonstrated that the cacao's success is attainable with persistence and diligence. Mahalo for making this harvest possible with your hard work and professionalism.
Photo: Nikki Falk
Photo: Nainoa Moore
New Desserts made with Local Ingredients..
The latest local dessert creation made with our Ku'ia Estate® Chocolate.
Courtesy of Chef Ed Morita coming soon to (aloha mixed plate)
Aloha Mixed Plate
featuring a chocolate-ulu (breadfruit) pie made with Ku'ia Estate® Chocolate. Topped with caramel, crumble made with local kiawe flour, and locally grown apple bananas.
Photo: Brad Paulson

Construction Update
Great progress at the factory this week.
Paving of the parking lot is complete. The
Tesla batteries are wired and Rough installation of the air conditioning
system and electrical wiring is underway.
Plumbing will begin next week.
The roof trusses have been erected and the pavilion fascia board installation is in progress. Installation of the steel beams that will hold all the solar panels and create a completely shaded parking lot has begun.

Photo: Nainoa Moore