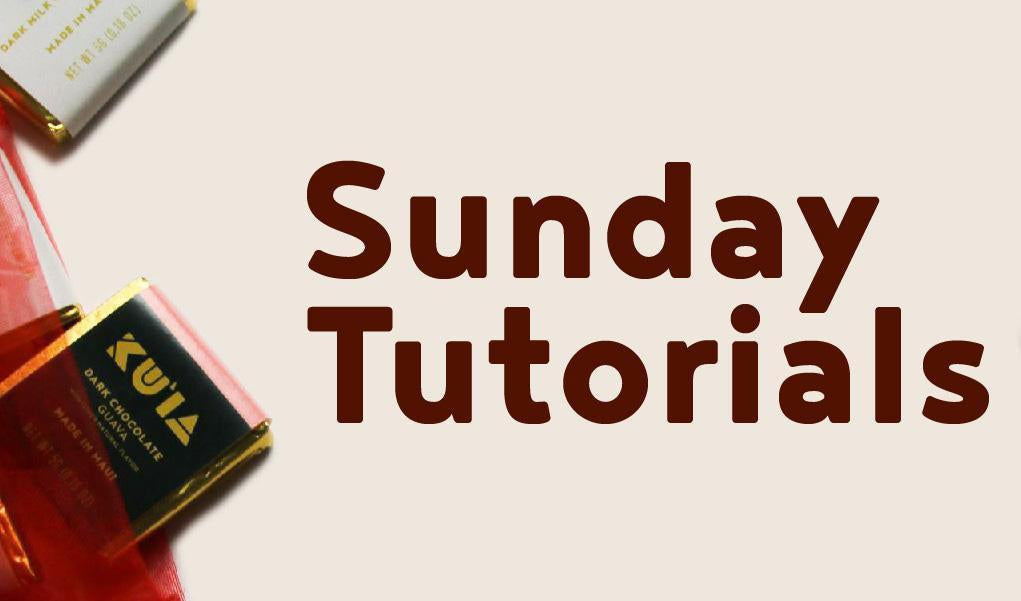 Need some activity ideas for a great weekend? Join us at the chocolate factory in Lahaina for a day of fun!

SATURDAY
Guided Chocolate Tastings ($35 pp)


Join us for a guided chocolate tasting experience hosted by VP of Farm & Factory Dan O'Doherty. Dan will take you through a curated assortment of chocolate and teach you all about how chocolate is grown, made, and should be enjoyed. 
Reserve your chocolate tasting here.
SUNDAY
Live Chocolate Tutorials (free)
Have you ever wondered how we transform fresh cacao beans into melt-in-your-mouth chocolate squares? 
Founder of MKEC Gunars Valkirs will be hosting 
live tutorials and classes at the chocolate factory on Sundays for anyone who would like to stop by! 
The best part? It's free and there is no need to make a reservation. 

10:00 AM: Chocolate Mousse
11:30 AM: Chocolate Sauce & Milkshakes
1:00 PM: Tempering & Molding Chocolate       
Gunars is known around here for working nonstop – making chocolate, wrapping chocolate, running chocolate tastings, and so much more. This is a rare opportunity to ask him all of your burning questions about chocolate!

He will be hosting the live tutorials under the covered, outdoor pavilion atop the second floor of our chocolate factory in Lahaina. Hope to see you there!