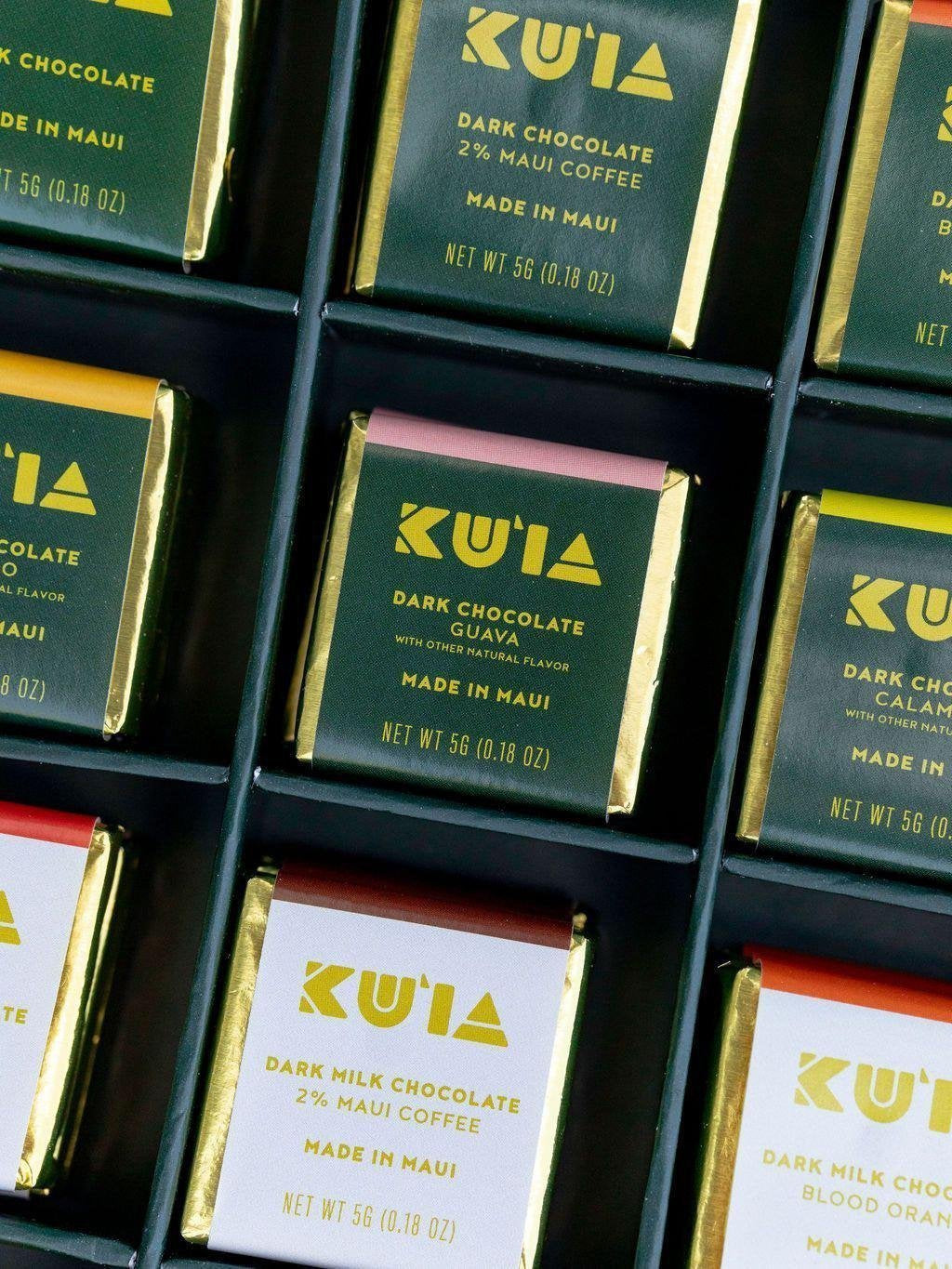 Recommended Maui Chocolate and Drink Pairings
*Always choose a beverage that is served at room temperature or slightly warmer (i.e. coffee)
*Always sip then take a bite, or take a bite then sip; follow the taste with the pairing.
WINE & CHOCOLATE PAIRING GUIDELINES
Low to very low acid wines
Low to very low tannin wines
PLUSH, SOFT & FRUIT FORWARD wines recommended
RED WINES BETTER SUITED VS WHITE, ROSÉ OR MOST SPARKLING WINES
NOT IDEAL: Pinot Noir, Sangiovese, Carbernet Sauvignon and Nebbiolo are generally not ideal to pair with chocolate due to their acid and/or tannin structure.
IDEAL RED WINES
Zinfandel
Zinfandel-based blends
Corvina & Valpolicella blends (i.e. Amarone)
Merlot & Vintage Bordeaux blends
Gamay (Beaujolais)
Lambrusco (sparking semi sweet red wine from Italy)
FORTIFIED
Tawny Port (Colheita, 10 or 20 yr)
Reserve/LBV/Vintage Port
Ruby Port
Sherry: Pedro Ximenez
Madeira: Bual/Malmsey
Brandy
BEER
Porter
Stout
Oatmeal Stout
TEQUILA