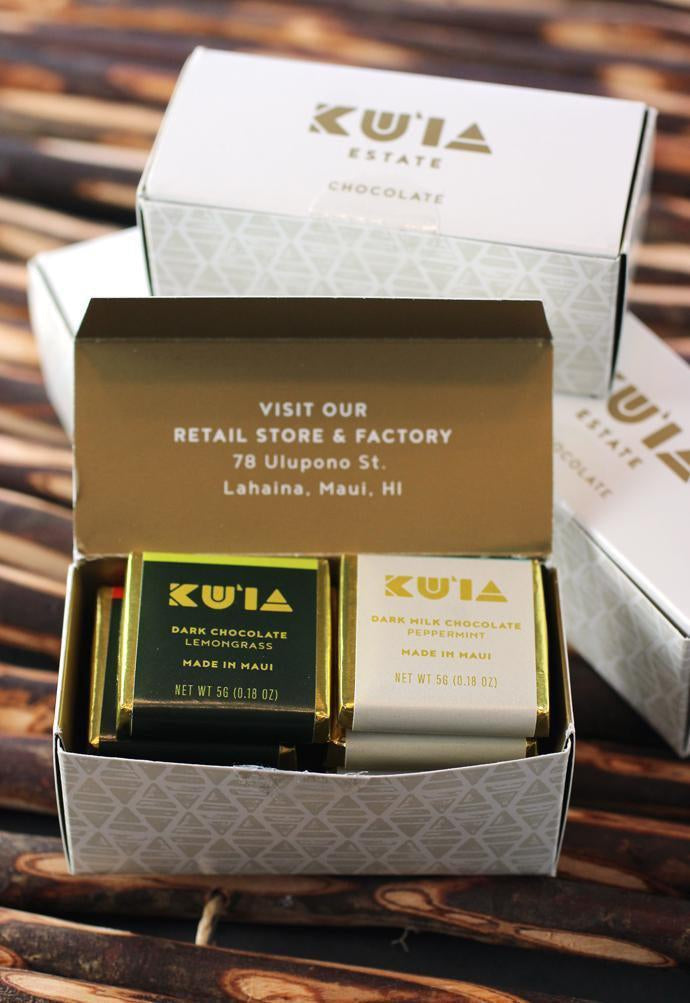 Carolyn Jung, Food Blogger of FoodGal and author of "San Francisco Chef's Table" and "East Bay Cooks'', recently wrote a wonderful feature about MKEC on her website. 
She shares about the story behind our company, and gives tasting notes on our 65% Dark and 60% Dark Milk flavors:
"All of the bars are as smooth and silky as it gets. The peppermint is refreshing, but not overpowering, so that the chocolate is still the star. The Maui coffee, too, is subtle, but with the added roasty-nutty character of the coffee. The blood orange tastes like candied orange rinds dipped in chocolate. The lemongrass might just be my favorite. No matter if you enjoy this one in dark or milk chocolate, there is a beautiful floral quality to it, and a finish that just lingers on and on. Put one of these little squares on your tongue, and let it melt ever so slowly for true bliss."