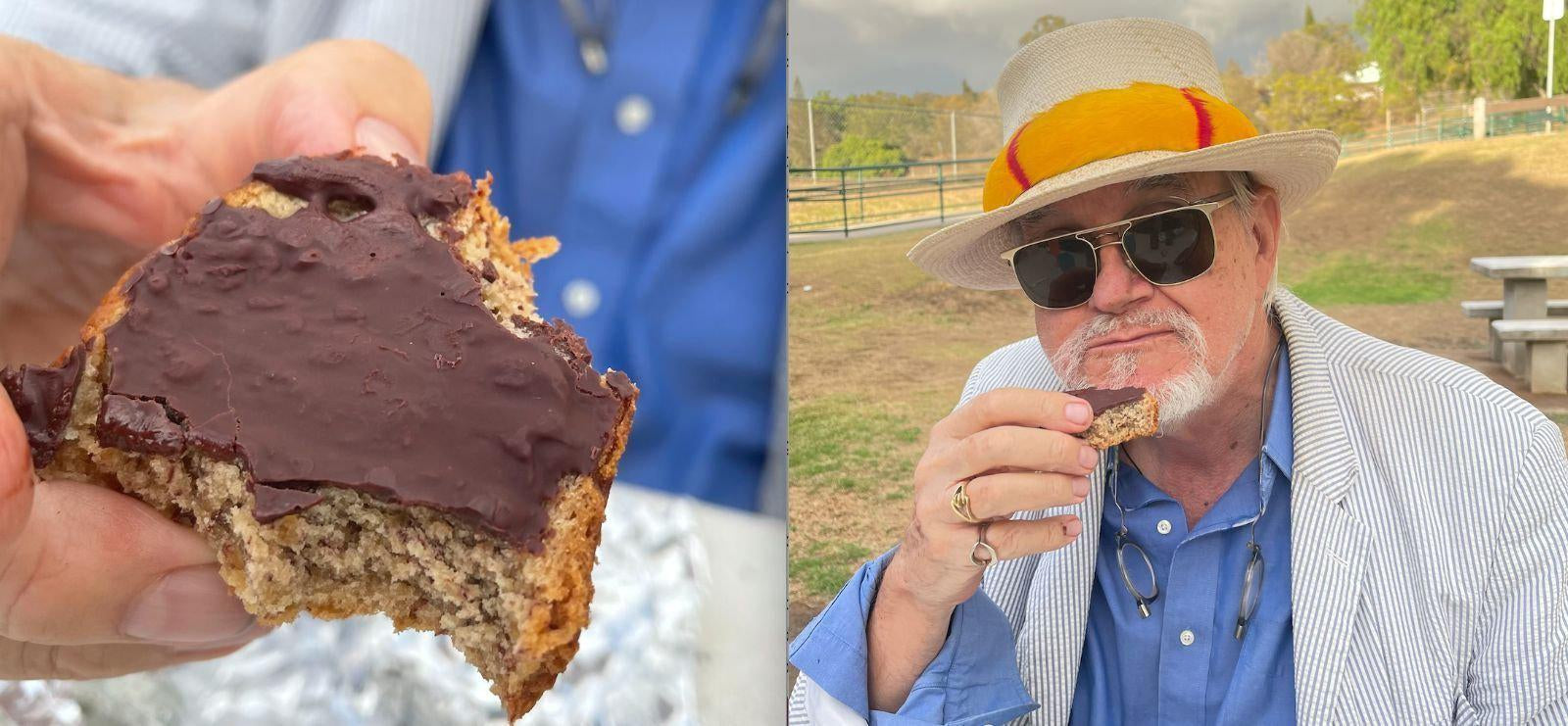 This past weekend, we tried one of the most delicious combinations of Maui flavors! One of our Ku'ia Club members Paul shared his secret to the perfect sweet snack: combining Halfway to Hana's banana bread with our OMG dark milk chocolate. 

He used one square of OMG dark milk chocolate per slice of banana bread. The chocolate was melted using a double boiler and then simply spread across each slice of fresh banana bread. He stored it in the fridge to firm it up and then brought it to the park for a Labor Day picnic treat to share with his grandkids.

I personally tried the combination, and I can vouch that it was insanely delicious. 
OMG (orange, mango, guava) was the special new chocolate flavor included in last month's Ku'ia Club shipment. It's a bright and tropical blend infused into a smooth, chocolatey base. If you wish you had grabbed a box when it was available, don't fret! Ku'ia Club members are now able to purchase past offerings, while supplies last...
Click here to learn more about the Ku'ia Club. 
Don't forget that this Sunday, September 12, is Grandparent's Day! And as made clear by our friend Paul, Ku'ia Chocolate is a great way to show the grandparents in your life that you care about them.