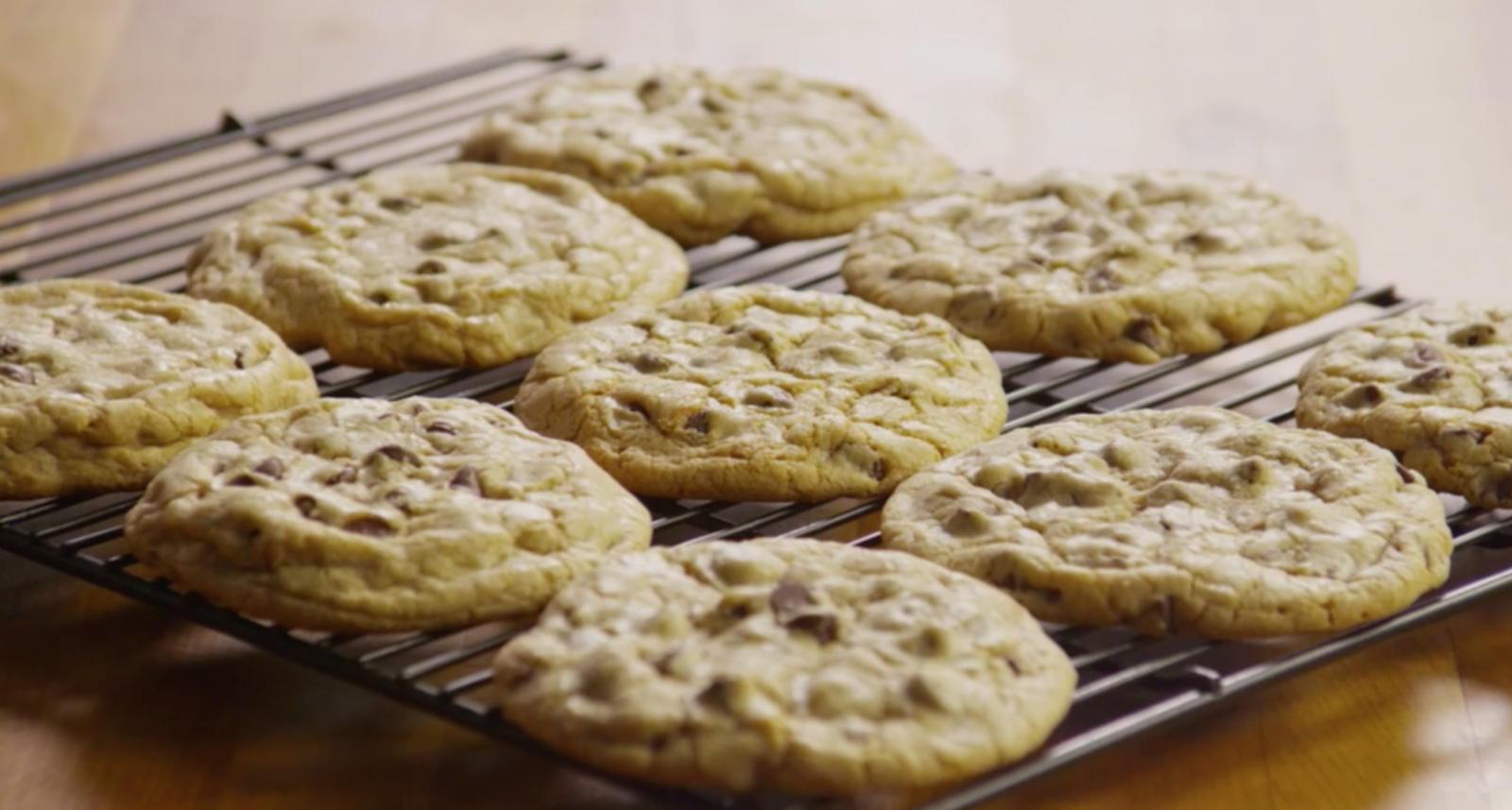 Our Sales & Marketing Manager Ashley is sharing her favorite chocolate chip cookie recipe with us. She originally found the basic recipe online, but she uses Ku'ia's 65% Dark Chocolate Drops in lieu of semi sweet chips. It completely takes it to the next level! You won't be able to get enough of these big, fat, chewy cookies! 
Chocolate Chip Cookie Recipe
Ingredients:
2 cups flour
1/2 tsp baking soda
1/2 tsp salt
1 egg
1 egg yolk
1 cup packed brown sugar
1/2 cup white sugar
3/4 cup unsalted butter, melted
1 tbsp vanilla extract
1 1/2 cups Maui Ku'ia 65% Dark Chocolate Drops
Directions:
1. Preheat oven to 325 °F and grease cookie sheet.
2. Sift together the flour, baking soda and salt; set aside.
3. In a medium bowl, cream together the melted butter, brown sugar and white sugar until well blended. Beat in the vanilla, egg, and egg yolk until light and creamy. Mix in the sifted ingredients until just blended. Stir in the Maui Ku'ia chocolate drops by hand using a wooden spoon. Drop cookie dough 1/4 cup at a time onto the prepared cookie sheets. Cookies should be about 3 inches apart.
4. Bake for 15 to 17 minutes in the preheated oven, or until the edges are lightly toasted. Cool on baking sheets for a few minutes before transferring to wire racks to cool completely.