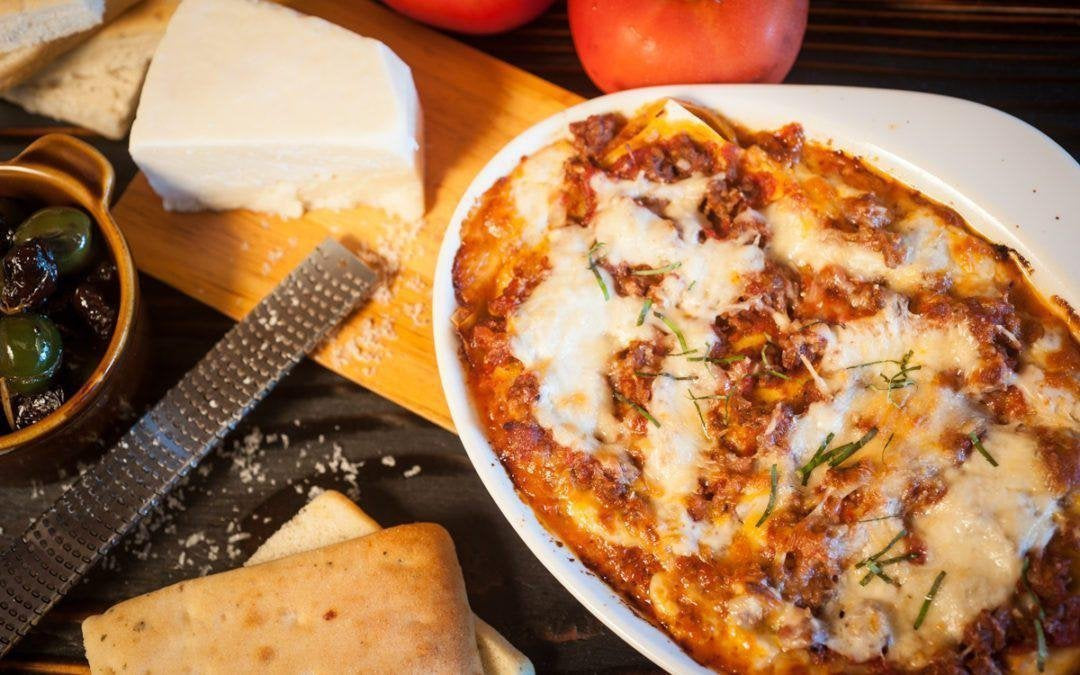 Father's Day is coming up sooner than you think! If you have eaten at Kapalua's Taverna, then chances are you are familiar with their beloved lasagna. Lucky for us, Chef Roger Stettler has been kind enough to share the very recipe he uses to make Taverna's lasagna. It is an old family recipe passed down from his grandmother to his mother. 
We think it makes the perfect meal to feed the entire family for Father's Day. Finish it off with some homemade chocolate crinkle cookies for dessert!
 Chef Roger Stettler's Lasagna:
Maui Ku'ia Estate Chocolate Crinkle Cookies Recipe
Recipe by Chef Roger Stettler
Chef Roger Stettler of Taverna enjoyed some quality time with his keiki munching up these yummy cookies. We love that you can save some extra dough in the freezer for future use.
Ingredients
Makes about 12-16 cookies
12 oz (2 cups) 65% Maui Dark Chocolate Drops
2 oz (3 tbsp) unsalted butter, soft
3 whole eggs
3.5 oz (1/2 cup) sugar, granulated
3.5 oz (3/4 cup) cake flour
1/4 tsp baking powder
Directions:
1. Melt the chocolate and butter over a water bath.
2. Whisk the eggs and sugar together until foamy.
3. Sift the cake flour and baking power together.
4. Add the chocolate mixture to the eggs and sugar, mixing until fully incorporated.
5. Add the flour mixture slowly to avoid lumps.
6. Chill at least 4 hours, or until firm enough to scoop.
7. Use a small ice cream scoop to portion. Refrigerate again or can be frozen at this stage for future use.
8. Roll in sifted powderd sugar until generously coated (do this prior to baking). You should not see any of the chocolate.
9. Place on a baking sheet lined with parchment paper, and immediately bake in preheated oven at 350°F, middle shelf, for approximately 15-20 minutes.
10. Allow to completely cool before removing from the baking tray.
They are best eaten on the day they are baked but will keep for 2 days in an airtight container. Frozen dough will keep for up to 1 month in the freezer.
Enjoy!