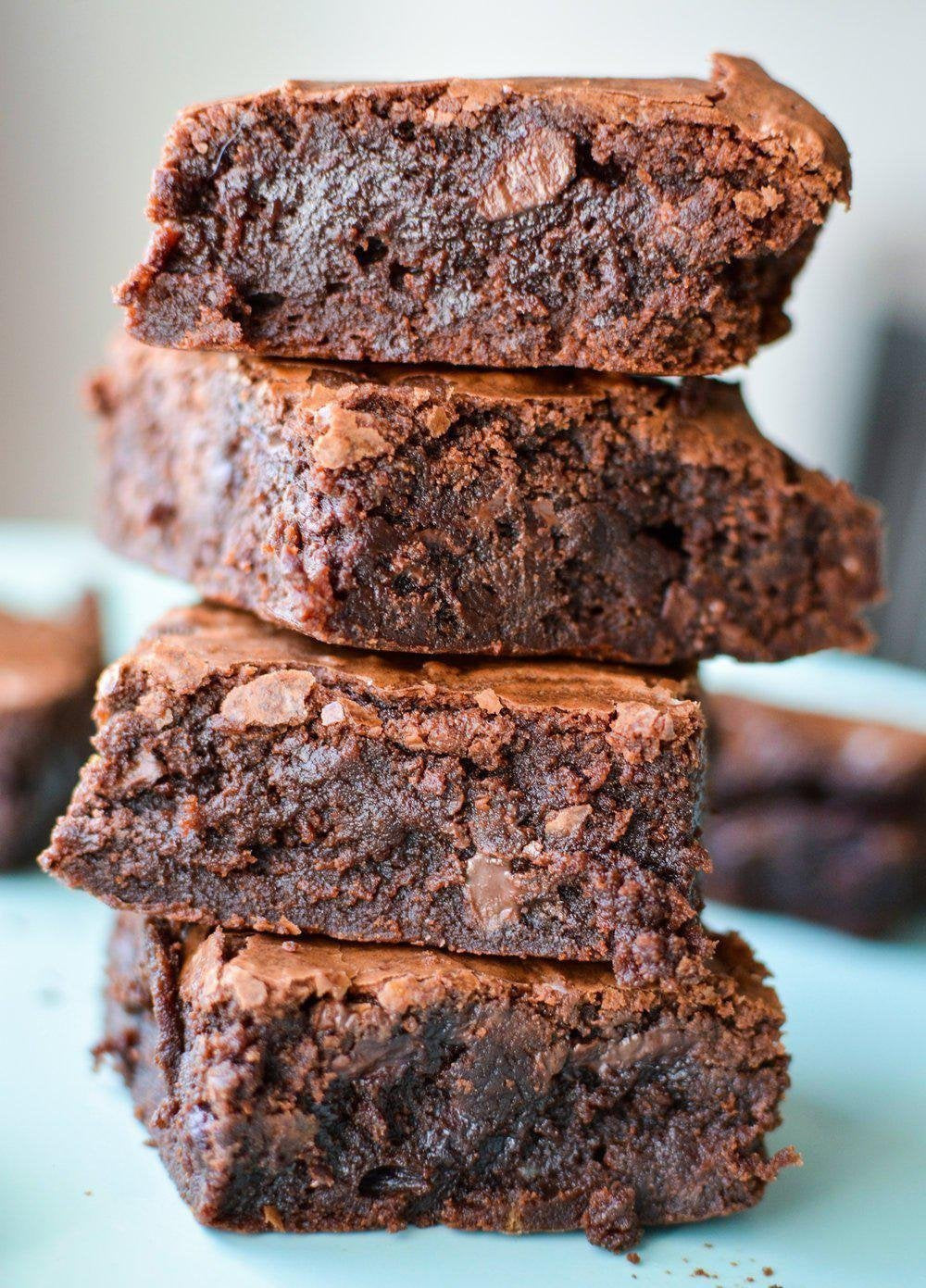 Fudgy Lemongrass Brownies Recipe
These Fudgy Lemongrass Brownies are sure to surprise and delight! They have an incredibly fudgy, moist inner texture with a crispy crust. And while the overall brownie is decadent and rich, our Lemongrass Chocolate Drops combined with coconut oil turns this treat into a bright, complex dessert.
Ingredients:
1/2 cup unsalted butter, melted and warm
1 tablespoon coconut oil
1 1/8 cup sugar
2 large eggs
2 teaspoons pure vanilla extract
1/2 cup flour
1/4 teaspoon salt
1 cup Ku'ia Dark Lemongrass Chocolate Baking Drops
Directions:
1. Preheat oven to 350 °F
2. Grease an 8" square baking pan
3. Melt butter
4. Whisk butter, sugar, and oil together in bowl
5. Melt 1/2 cup chocolate drops and mix into the bowl
6. Whisk in eggs and vanilla, beat for 1 minute.
7. Sift in flour and salt. Gently fold dry ingredients into wet ingredients, but do not over beat
8. Fold in 1/2 cup of remaining chocolate drops
9. Pour into pan and bake for 20-25 minutes
These taste especially scrumptious paired with fresh whipped cream or hot coffee! Hope you enjoy!