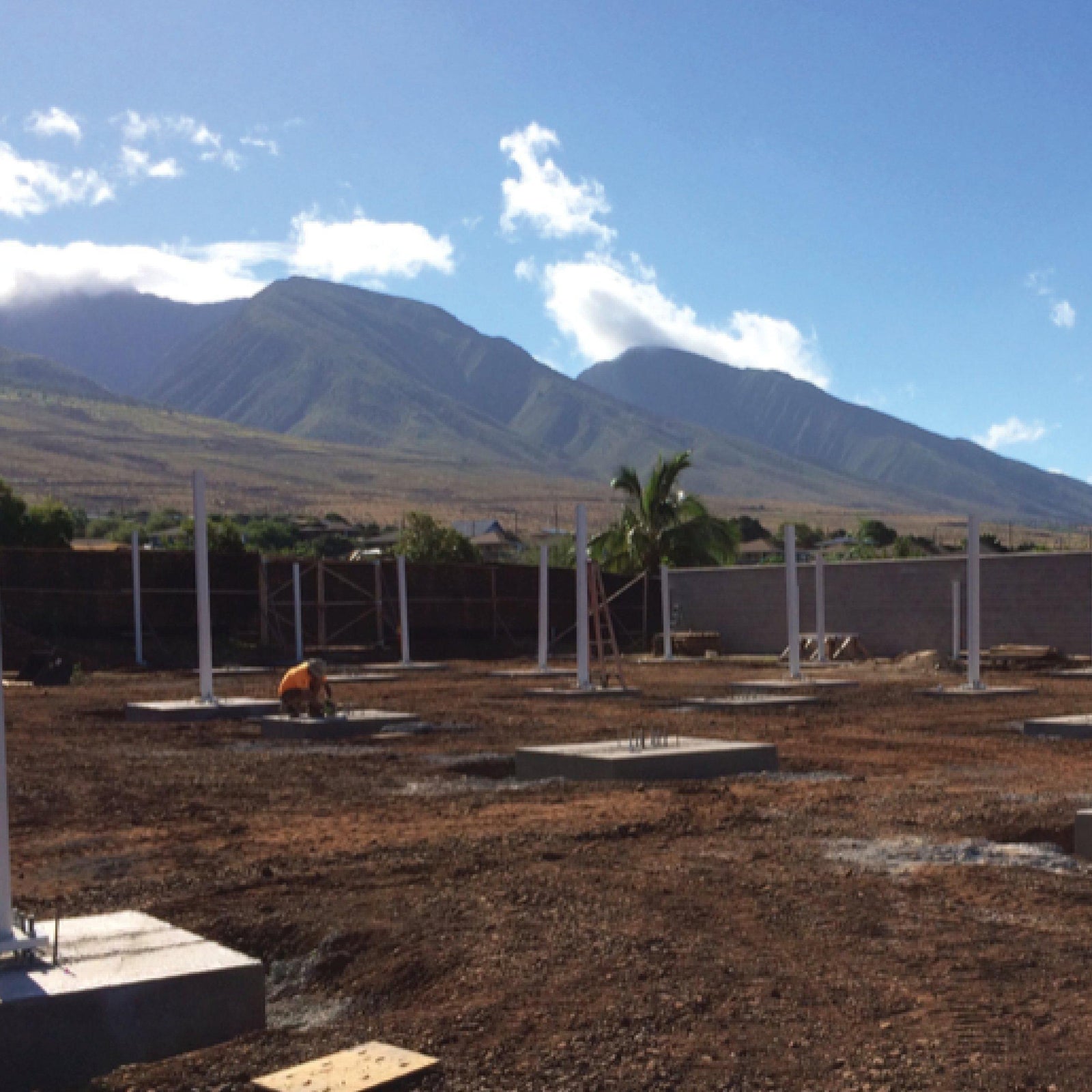 Aloha!
This week, we would like to take you back to our Lahaina Chocolate Factory for an update on how construction is progressing. Perhaps you don't know about our factory yet? If you haven't already heard—we are currently building a9,000-square-foot chocolate-making (and tasting) facility, which will be the largest chocolate factory in the state of Hawai'i!
It will be home to the Maui Ku'ia Estate Chocolate Retail Store, where we'll be serving house-made ice creams, pastries, mouthwatering made-to-order chocolate drinks, grab-and-go desserts and more. It will also house Executive Chef Riko Bartolome's Chef's Table dining, plus a commercial kitchen and our open-air Ku'ia Pavilion, where guests will be able to relax and take in incredible ocean, neighbor island and mountain views.
Construction is underway and moving along nicely at our location opposite Star Noodle in Lahaina.Just this week, the concrete footings were poured for our photovoltaic (PV) Micro Grid, as you can see in the selection of images below.
Next, we erected rough-in steel beams on the concrete footings; the beams will then beleveled, cut, capped and locked in to form the correct uniform angle, ranging from 8 to 14ft in height for the photovoltaic panel array.
Our factory will be environmentally friendly, powered 100% by 300-kW of solar panels, supported by 1050-kWh of Tesla batteries, and a 200-kWh standby generator. It's exciting to think that, once complete, we'll have the largest off-grid commercial facility in Maui!
Please join our mailing list below to stay up to date with news from our factory and cacao farm, plus the latest on dining, events and the Ku'ia Estate Club—which will provide members with access to limited and special edition chocolate.