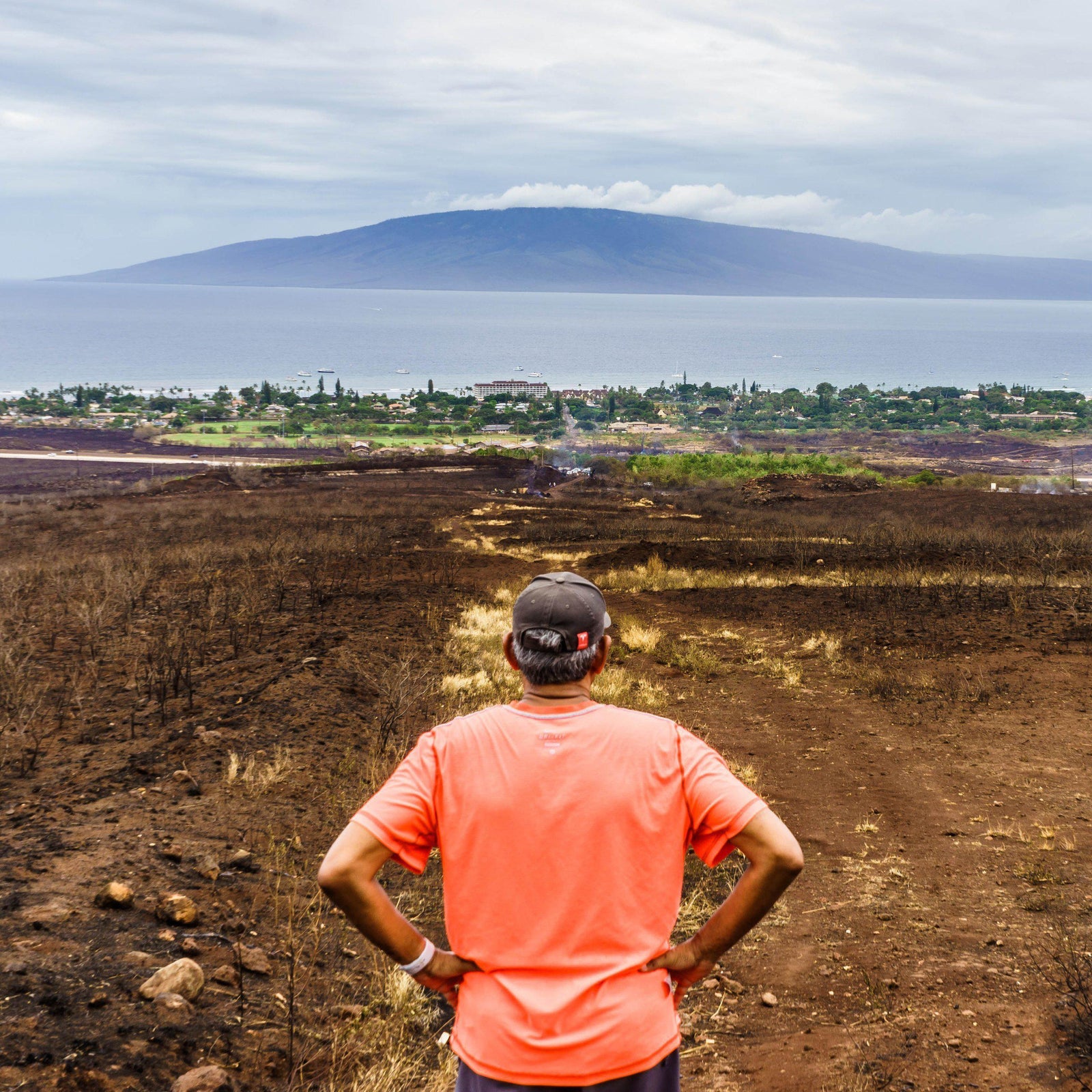 Aloha and welcome back to the blog, we are back after an eventful and difficult week. Last Thursday we were all bracing for heavy rains and flooding from the incoming Hurricane Lane, little did we know that a large wildfire was about to sweep through Lahaina.
The fire broke out in the early hours of Friday morning and tore through a reported 2000 acres here in West Maui, the flames fanned by strong winds from Lane and fueled by dry brush, much of it in the mountains surrounding our cacao farm. Many residents were evacuated and sadly, at least 21 structures—including many homes—were destroyed.
Here at the farmwe lost all our farm equipment, hand tools, containers, vehicles, greenhouses, cameras, spare parts and some seedlings.

(Below: Our greenhouse before and after the fire)
However,we feel fortunate, as ourcacao trees have largely been spared, protected by the surrounding windbreak trees and the work roads, which served as firebreaks. Around us, everything is completely burnt in all directions. As John Bews, our General Contractor said, "it was like a force field protected the cacao farm."
(Below: Our windbreak trees and cacao, pictured before and after the fire)
At our chocolate factory, located in a different site in the Lahaina Business Park, wesustained minimal wind damage with only dust fences blown down.
Our hearts go out to those more seriously affected and we would like to extend our sincerest thanks to the first responders, helicopter teams, volunteers and firefighters for their tireless work in tackling the blaze.
A fundraising page Lahaina Strong has been set up on Facebook to help those who lost their homes in the fire. Volunteer help and donations for the families of Kauaula Valley are also being accepted at the Na 'Aikane O Maui Cultural Center, located at 562 Front St, Lahaina. Please visit the Maui Fire Relief Facebook group for updates on needed supplies and other ways in which you can help.
Mahalo