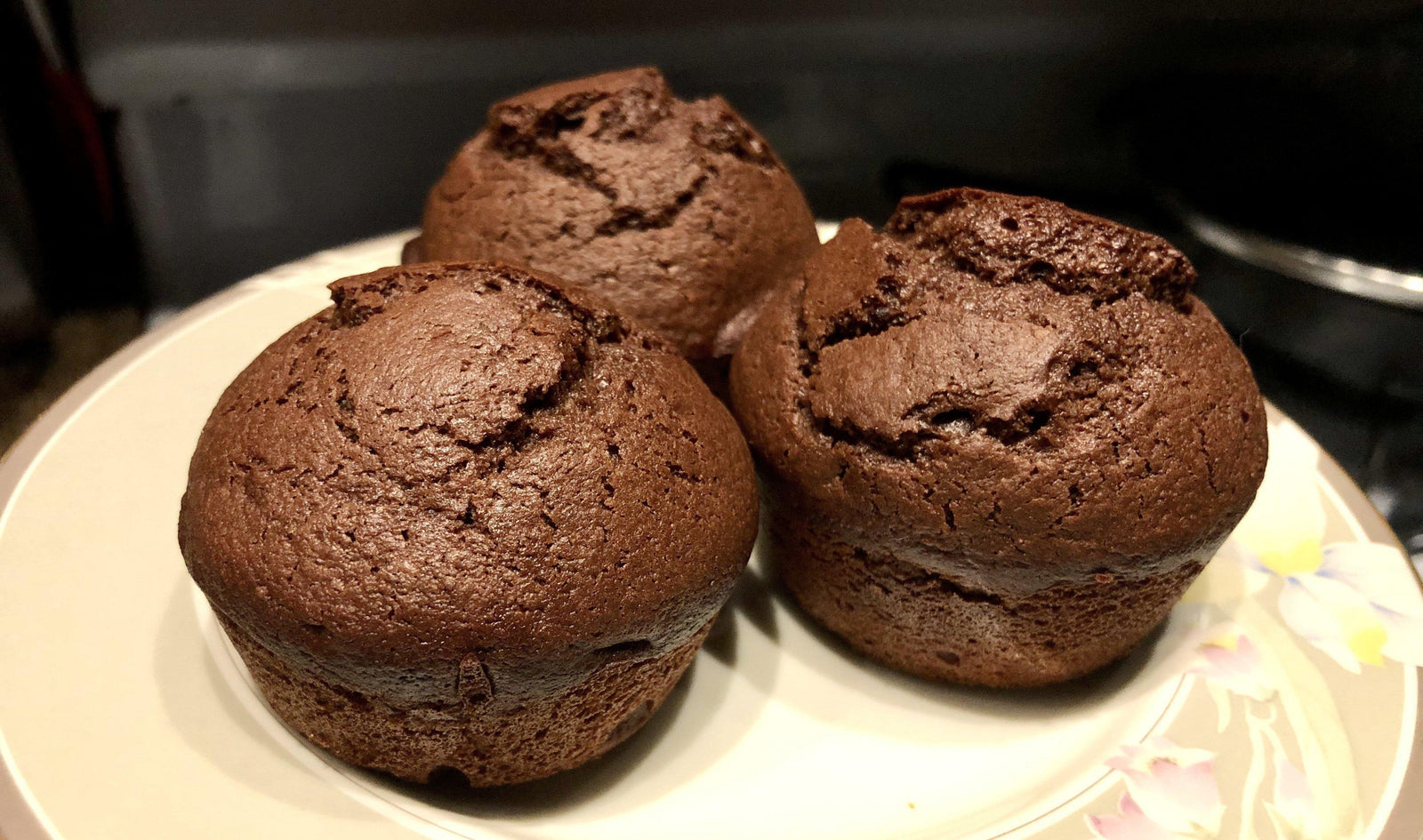 I love the ease and delight of baked goods for breakfast, but the sweetness often overwhelms my stomach first thing in the morning. I prefer a European approach to morning pastries– a reliable staple to go with coffee or tea, with just a hint of sweetness. 
This is why I love this chocolate muffin recipe. It's not a cupcake disguised as a muffin. It is truly a subtle dark chocolate muffin that hits the spot!
INGREDIENTS:
2 cups of flour (I use bread flour)
3/4 cup sugar
1 tablespoon baking powder
1/2 teaspoon salt
2 eggs
1 1/4 cups coconut milk (I used full fat)
1/3 cup coconut oil
roughly 1 cup Ku'ia Dark Chocolate (flavor of choice)
DIRECTIONS:
Preheat oven to 400 degrees and oil muffin pan
In a medium bowl, mix four, sugar, baking powder, and salt together. Set aside.
In a larger bowl, whisk eggs and coconut milk. Set aside.
Slowly mix the wet ingredients into the dry ingredients. Stir until mixed thoroughly.
In a double boiler (or microwave), melt coconut oil and dark chocolate and mix together. 
Add chocolate and oil mixture into the large bowl with other ingredients. Mix well.
Scoop batter into the muffin pan, filling each cup about 3/4 full.
Bake for approximately 20 min.