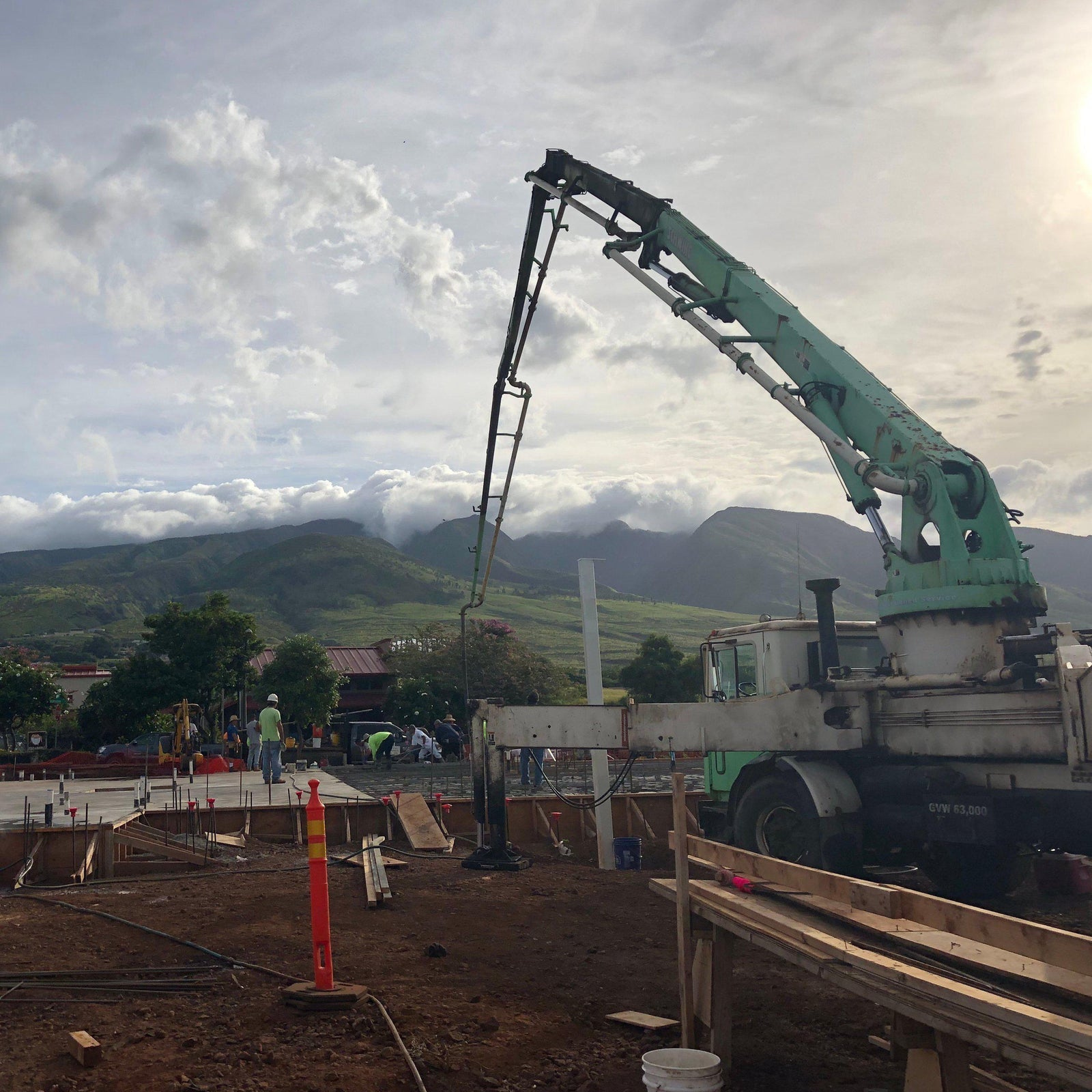 Whether you read our website blog or follow us on social media you will already know that our Maui Ku'ia Estate Chocolate Factory, in the Lahaina Business Park, is currently under construction and has been progressing nicely.
As well as our chocolate-making (and tasting) factory, the 9,722square-foot facility will also have its own retail store and an open-air Pavilion when it opens. From here guests will be able to experience 360-degree views of the ocean, West Maui Mountains as well as our Lahaina Cacao Farm.
Since our lastfactory blog detailing the rough-in steel beams being erected on the concrete footings we have had a lot of developments that we would like to share with you.
View our latest video to see the factory's progress-to-date:
Our collection of videos of the factory's progress including aerial footage captured by by John Bews and the Ku`ia team can be found in our Maui Ku`ia Estate ChocolateYouTube Channel playlist.