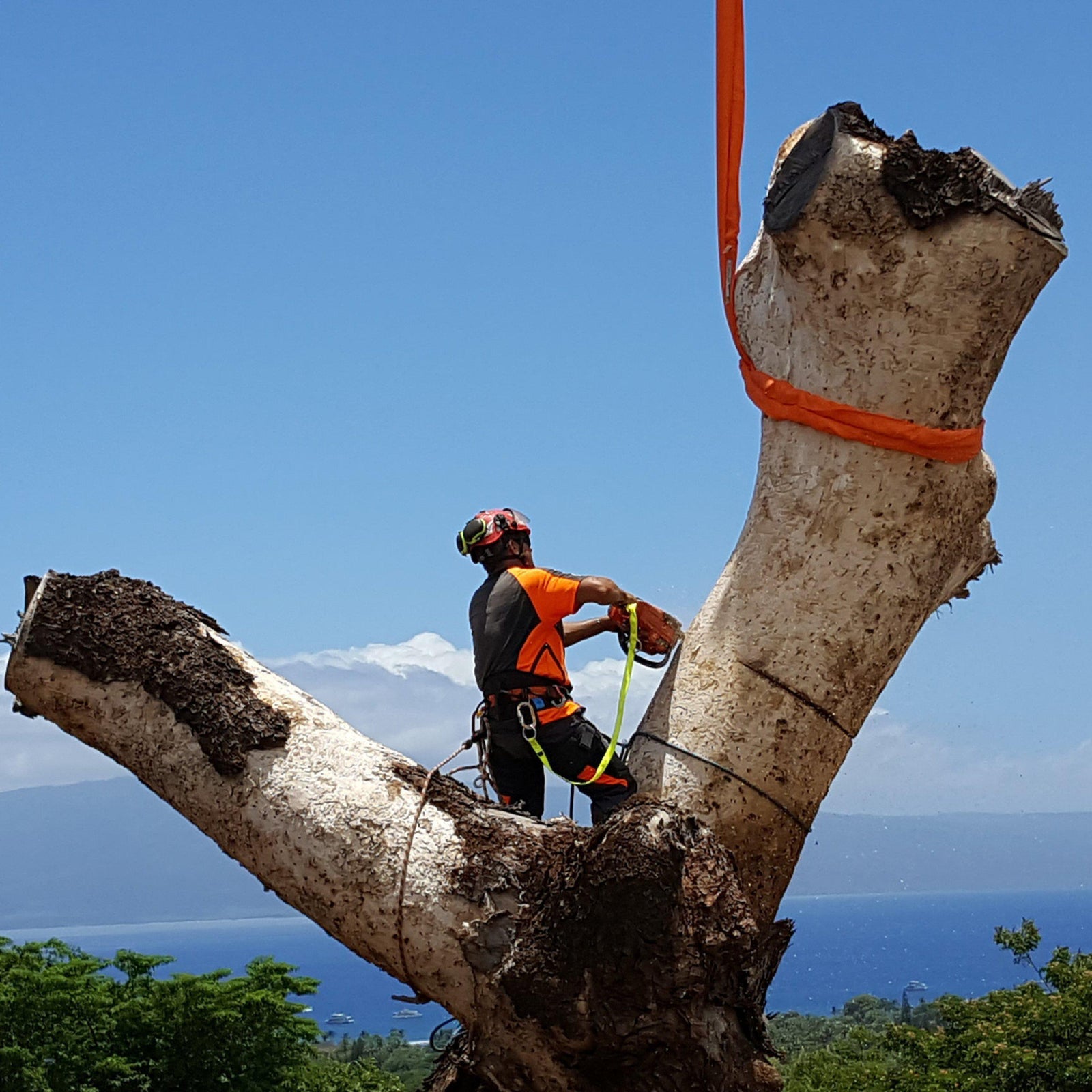 "Turning Trees into Treasures" is the motto of Derek Lau, owner of West Maui Woodworks. It couldn't be a more fitting catchphrase for the woodworker—a specialist in resins—who creates beautiful, one of a kind items of furniture here on the Valley Isle.
Derek is currently crafting a range of custom-made monkeypod pieces for Maui Ku'ia Estate Chocolate. From a 20-foot communal dining table and chef island, which will be featured in the Chef's Table dining at our

Lahaina factory

, to merchandising tabletops for Corporate Partner gift stores, a distinctive countertop in our chocolate tasting room and merchandising tables for our retail store, plus the decorative and functional edging for the parapet walls in our Ku'ia Pavilion.
The monkeypod wood used for this project came directly from our cacao farm where, with little water reaching them, two trees were struggling to survive in the Lahaina heat. We didn't want to see them die or to simply cut them down, we wanted to be able to use the trees in a meaningful way.
Our CEO, Gunars (pictured below), envisioned their use at the factory and tasting room. It was the perfect answer for giving them life beyond the farm and we are delighted to say that approximately 80% of the two trees are being used in this project.
The team soon got to work and the trees were felled on July 13, 2017.
They were then laid down at the cacao farm, where they would air dry before the next steps could begin.
Once the wood was sufficiently dry, Derek got to work milling and slabbing the monkeypod wood, using a portable sawmill purchased specifically for this project.
The wood was then transported to Kahului for kiln processing in February of this year. There it would begin a five-week drying process—getting it to a usable moisture content before being moved on to Derek's workshop in April.
The wood was then allowed to rest, before it was cut into large, rough pieces and milled to a proper thickness before sanding and final dimension sizes were made. Next up, layers of epoxy will be added, with at least three layers needed to coat the incredibly porous monkeypod wood. Finally, the finished pieces will be cut on site and installed.
We look forward to bringing you more images and updates as work continues. Mahalo for visiting!