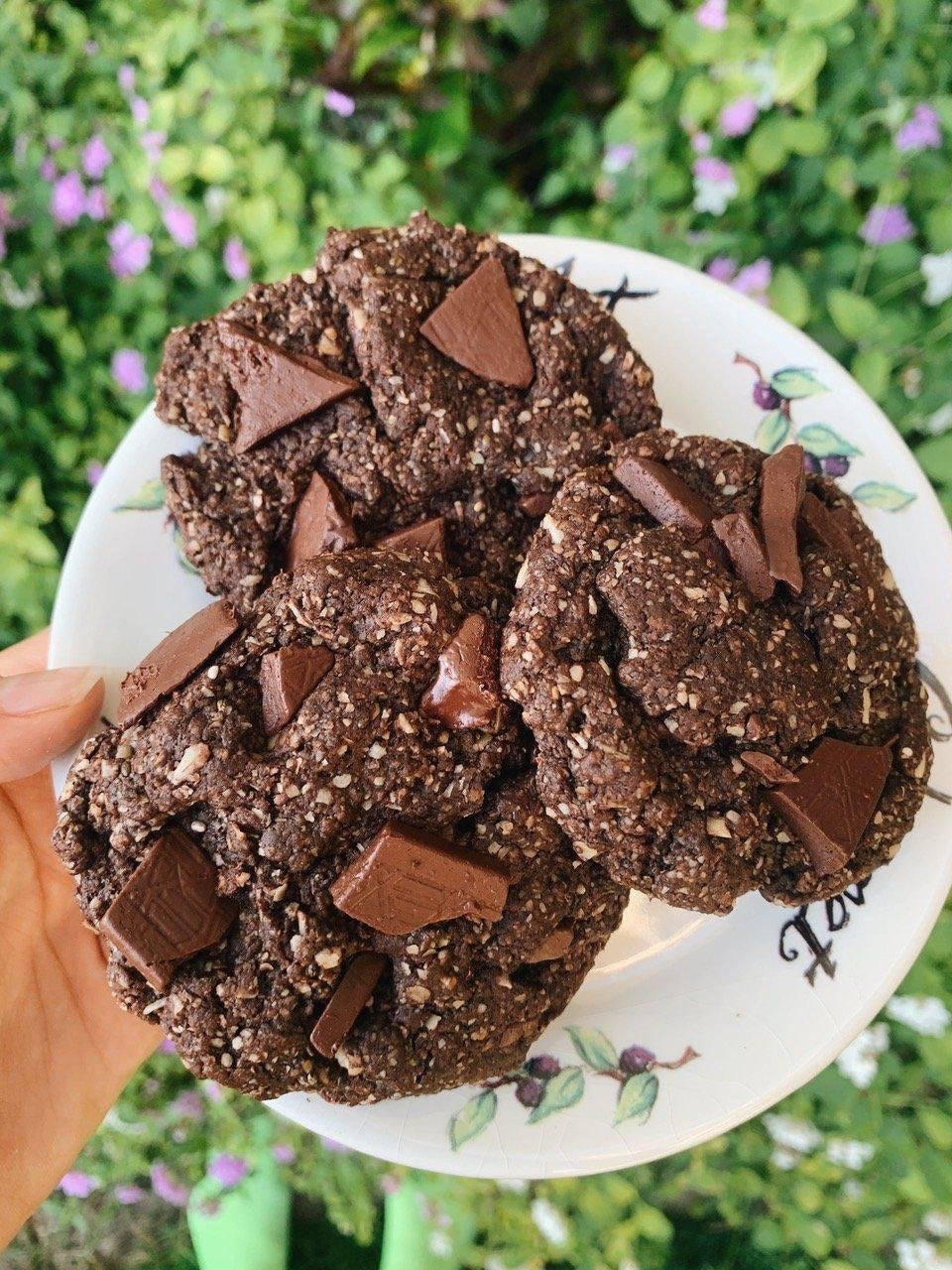 This week, our staff has been munching on these delicious vegan, gluten free cookies made by Alexa Narayan. We were lucky enough to get the recipe from her so we could share it with the Ku'ia 'ohana! 
Vegan, Gluten Free Double Chocolate Chunk Cookies
Wet Ingredients:
1 tbsp ground flax mixed with 3 tablespoons water
1/4 cup coconut oil
1/4 cup almond butter
1/3 cup brown sugar
1/3 cup cane sugar
Dry Ingredients:
1/2 tsp baking soda
1/2 tsp baking powder
1/2 tsp sea salt
3 tbsp cocoa powder
1.5 cups oat flour
100 grams chopped Maui Ku'ia dark chocolate (or Bakers Drops)
Directions:
1. Preheat oven to 350 °F.
2. Mix together the flax and water in a large mixing bowl and set aside to thicken up.
3. Add the rest of the wet ingredients and mix until combined and smooth.
4. Beat in the dry ingredients one by one.
5. Finely chop the chocolate and stir in.
6. Shape dough into golf ball sized cookies.
7. Bake for 12-13 minutes.
Originally adapted from Oh She Glows.