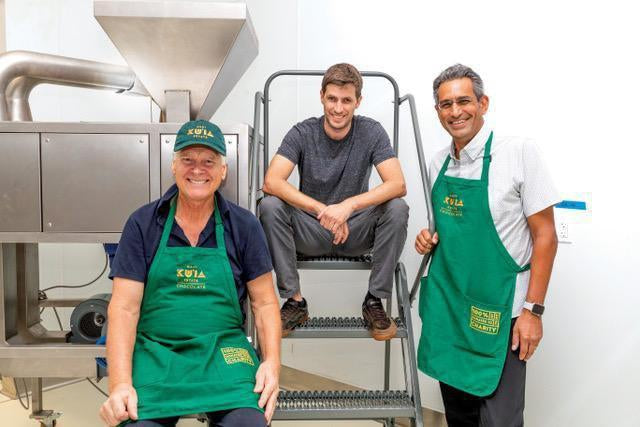 In case you missed it, we were recently featured in one of our favorite local publications, Maui Nō Ka 'Oi Magazine! 
We were lucky enough to give editor Becky Speere and photographer Bryan Berkowitz a full tour of our facilities and talk about our brand's most important mission with them: Chocolate Kueana. Our CEO Gunars Valkirs shared about his vision for the company and our involvement with the island community. And of course, after a behind-the-scenes tour of the factory to see the chocolate making process, there was a LOT of chocolate tasting. Yum! 
Make sure to read the full article, titled Sweet Charity, by Becky Speere!